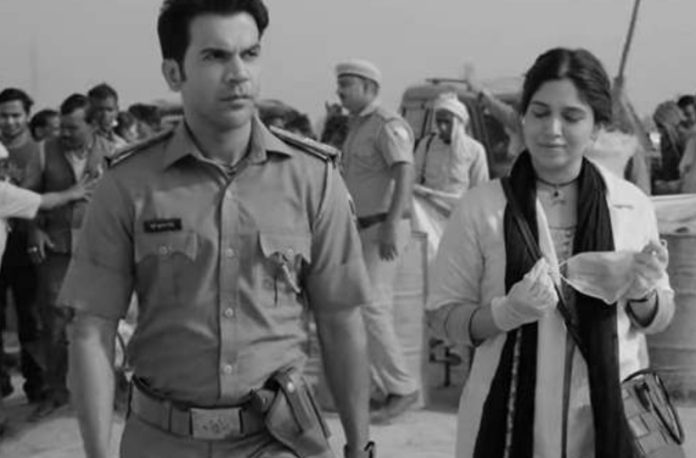 In a sequence from Bheed, three journalists discuss the degradation of the Indian state and society, as seen through the chaos of the national lockdown. "India is inconvenient, but it is still incredible," one of them exclaims, rather defiantly. This is an epilogue to the India question really, the interminable fact that this country resists sweeping beautification because its suffering itself humanises us. We are who we are because we can't seem to escape it.
Anubhav Sinha's film, contrary to the controversial trailer, merely occurs during the lockdown. The politics of that landmark decision is a tertiary element here. What instead takes centre-stage is the complicated social geography of this country, the many imaginary contours that turn into inhospitable borders when life tasks people with crossing them. It's possibly the greatest undocumented aspect of the migrant exodus. Not their departure on land but their mindful return to the social order these people had, at least momentarily, escaped.
A montage of concerns 
Sinha's film is a mix of many characters and situations, each echoing a native concern. A young girl cycles her booze-riddled father across state lines. An entitled mother is racing against time to make a marital point. A handful of journalists are in the mixer, with their own agendas and provocations to boot.
Also read: Zwigato review: A tender, insightful portrait of the disenfranchised in shining India
And then there is Rajkummar Rao, as Surya Kumar Singh, a low-caste policeman who has just been promoted to the rank of 'thana in-charge'. His first task? To man a check-post that becomes the site of conflict, along the state border. Surya is deputed by Aditya Srivastav as a gnarly, but able subordinate who feels somewhat undone by Surya's undeserved promotion. Guiding, or rather chiding them, is Ashutosh Rana, as the hardened senior officer who must cut the clutter of sentiment, for the sake of an unforgiving system.
Acing the atmospherics 
A swarm of migrants descend upon the check-post, where chaos and unruliness ensue to a modest degree. Adjacent to the check-post, interestingly, is a mall that becomes the subject of a late-stage siege of sorts. Also part of the crowd that is demanding a passage across is Pankaj Kapur, a racist security guard taking a bus full of family and friends back home.
The order, as Surya understands it, is to refuse entry to everyone. Chaos, uncertainty, with hammy moral innuendoes thrown in, Bheed aces the atmospherics by holding down a film to a patch of land that feels like nowhere and yet becomes somewhere for all its socio-political specificity.
Sinha, expectedly, goes all out to address fake news, the Tablighi Jamaat frenzy, racism, caste, class and about everything you can imagine that ails this country. It's a lot to stomach, but given the unprecedented nature of the situation, feels somewhat earned.
Compliance and caution
The problem with Bheed is that while it has plain, distinguishable ideas to commit to the fabric of the film, it does so, more often than not, by saying them rather than injecting them into the throbbing vein of a story that could have used the claustrophobia of confusion and panic, a lot more than the poetics of contemplating the nation's pathos.
Also read: Rocket Boys Season 2 review: A montage of hope and courage, the personal and political
Rao is effective as the lower-caste policeman, fighting more than the one battle, but he is frankly too pensive to allow the viewer to empathise with him. "Nyaay sirf takatwar ka hota hai," he tells Bhumi Pednekar, his love interest (also a nurse) in an awkward scene that follows breathy, yet brief, love-making. There is a case to be made for the mental burden casteism translates to for those marginalised by it, but here Rao's character is far too involved in explaining it as opposed to living it.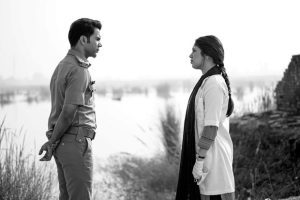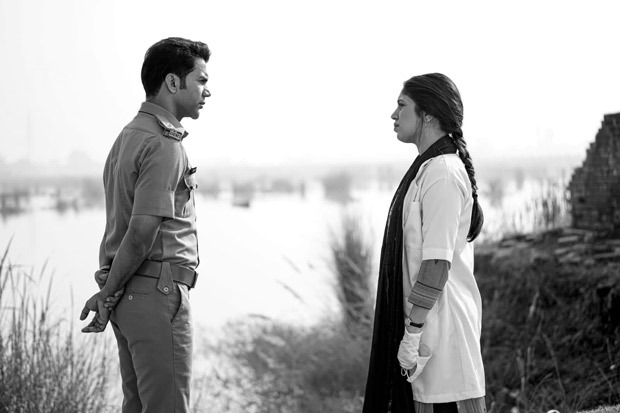 Another problem with Sinha's film is that contrary to expectation, it is kinder to the state's stand-ins, issuing almost an apologetic portrayal of their gruesome authoritativeness. Sinha's films are quick to service heroism, and while he distributes the opportunity to do so, on this occasion — a driver, a low caste policeman, a senior maulana etc — there is this ghoulish unease crying over from the rooftop of the mall in the background, to allow anger and resentment to take over for once. Instead, the film feels like compliance and caution, by other means.
The buck stops where?
If you're looking for commentary on the ethical and diplomatic genesis of the landmark decision that set the migrant exodus in motion you're not going to find it. Perhaps for the good here because post-fact analysis of the sort offers nothing in an ensuing conversation that not just India but most countries around the world are still embroiled in.
Also read: John Wick Chapter 4 review: Keanu Reeves kills and thrills in this grand action spectacle

There is no knowing what the 'alternate' could or would have been. What was, however, was a human tragedy, thousands of years in the making. Sinha is smart enough to not pin his film to sensationalism. To which effect you might go in expecting one thing and will be smacked in the face with another.
Unfortunately, it's a narrative that doesn't spread as much as it jostles for space and rhythm in a story that struggles to come together all at once. There is still a lot to admire about this film, foremost of which is the conceit that, like its black-and-white texture, it seeks to assign blame.
Instead, it merely wants to inquire into the tragedies that preceded and followed the lockdown. Tragedies that people drawing breath from the film's bottled atmosphere would live to suffer, if they could somehow survive Covid. Most of them did.