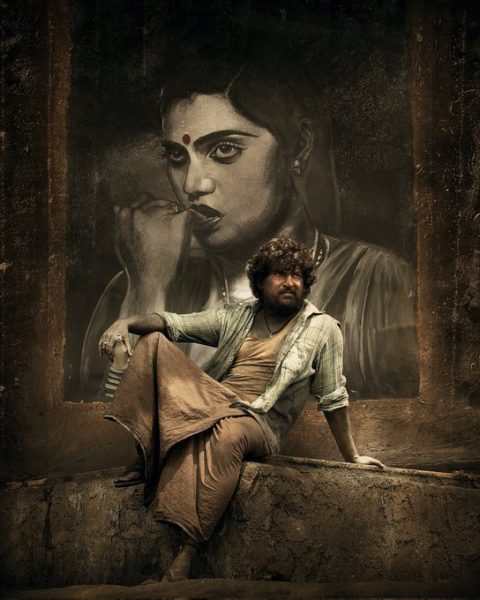 Nani in a still from 'Dasara'
Actor Nani is famous for his family and comedy Telugu entertainers. But, of late, he has been selecting scripts with solid content though these films are not raking in the moolah at the box-office.
"I had done box office-friendly entertainers in the past to earn myself a good position in the industry. Now, I can afford to pick good films like Jersey, Shyam Singha Roy, and Dasara," said Nani in an exclusive interview with The Federal. "It's a calculated move. People who comment and compare (against earlier films) will continue with their job but, as an actor, I don't pay heed to them."
Also, Nani differs from others when it comes to labelling multi-lingual movies as pan-India films. "In my point of view, films that are accepted by audiences across the country are only eligible to be declared as pan-India films. To me, Baahubali: The Beginning was a Telugu film but Baahubali: The Conclusion was a pan-India film. KGF: Chapter 1 was a Kannada film but KGF:Chapter 2 was a pan-India film," he observed. 
So, in his view, is Dasara, set to hit the screens on March 30, not a pan-India film despite releasing in Tamil, Telugu, Kannada, Malayalam, and Hindi? "I would rather call Dasara an Indian film rather than label it as a Telugu film. The reason is that despite being based in Telangana, the milieu and characters will be fresh even to Telangana audiences," he said.
The coal mine milieu
The film is set amid the Singareni coal mines of Godavarikhani village in Telangana. In this particular area, alcohol consumption is a part of the culture. "Every day, they have 90 ml of alcohol before going to work because only then, they can survive the hard conditions of dust and pollution in the coal mines. Alcohol is a must in all their festivals," said Nani. 
Deceased glamour actor Silk Smitha's poster was highlighted in the promotional posters of Dasara. "A few have asked me whether I am her fan in the movie. But, actually, there is only one bar in the village which goes by the name of 'Silk'," he said. 
Also read: OTT: Telugu period romance Shyam Singha Roy, icy travails of Buck & a Korean zombie drama
Dasara director Srikanth Odela's script and filmmaking style are like an "unpolished diamond", said Nani, praising his very "different" thinking. "The last Hollywood film Srikanth watched was Titanic. He doesn't know the technical terms of his shots but he conveys the shooting angles and cinematography style by explaining the visuals that run in his mind," he explained.
Nani has a couple of funny incidents about Srikanth. "On the first day of the shoot, I thought that Srikanth would be impressed with my experience and performance but, to my surprise, he asked for multiple retakes. He even asked me whether I needed a break in front of everyone on the sets. Srikanth's clarity is amazing and he won't leave you until he gets what he wants," recalled Nani.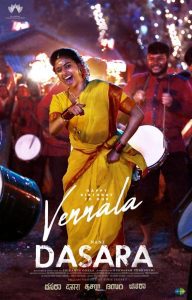 Accent trouble
Keerthy Suresh was perfect to play Vennila, the female lead in the film, said Nani. "Srikanth met Keerthy and narrated the script but he told me that she was not interested in it. Later, when Keerthy and I were on a call she asked about my next film. I reminded her that she hadn't liked the film's script. To my surprise, Keerthy asked me to narrate the script to her. She was very impressed with the idea and told me that no one had narrated this script to her. When I sent her the director's picture, she remembered him, and recalled how she had not understood a word of what he had said in his pure Telangana accent."
"Keerthy is so sweet that she felt uncomfortable telling the director she didn't understand anything," recounted Nani. "Later, we arranged for a translator and she thanked me for helping her out. She also told me that without the translator, a good script would've slipped out of her hands. She should stop being so sweet."
Also read: Allu Arjun to star in Bhushan Kumar-Sandeep Reddy Vanga's pan-India film
Nani also feels Keerthy's performance in Dasara will be better than her National Award-winning Mahanati, a semi-biography of yesteryear star Savithri.
Why 'Dasara'? "The film starts and ends with the Dasara festival," explained Nani. "For people in Andhra, Sankranthi is the biggest festival but for those in Telangana, Dasara is the biggest. Srikanth was born and brought up in the village where his dad also worked as a dumper in the coal mine for 40 years."
Dasara's music will be something special, says Nani. "We wanted someone who could produce rooted music for our audiences. We approached Santhosh Narayanan. We've never seen composers visiting the shooting spot and recording the music of local musicians and musical instruments. But, Santhosh walked the extra mile and came up with the authentic music of the Godavarikhani village," he said.