When Dravida Munnetra Kazhagam (DMK) supremo MK Stalin hit the Lok Sabha campaign trail along with the candidate from the Chennai South constituency, writer Tamizhachi Thagapandian, his first big meeting was in Kannagi Nagar.
DMK spokesperson Tamilan Prasanna, said that Kannagi Nagar's significance goes beyond the fact that it is a re-settlement site. He said, "There is a symbolic and historical importance for the area in the politics of the state of Tamil Nadu. DMK founder CN Annadurai envisaged a city without slums half a century ago. The Tamil Nadu Slum Clearance Board was established in the early 70s to render hygienic tenements to people. Kannagi Nagar represents the change in the lives of people who once lived in slums along the rivers. Their development is essential for us and the state."
Off the teeming IT corridor in the city of Chennai, however, Kannagi Nagar has been quarantine for decades now. A resettlement area for those evicted from slums in the heart of the city like Arumbakkam, Mylapore and Santhome, the displacement of the evicted slum dwellers was accelerated for the Mass Rapid Transit System Line along the Buckingham Canal. There are  20,000-odd families staying here making it one of the largest resettlement sites. Just a street away, Ezhil Nagar, a relatively new colony, has seen several thousand families moving in, especially after the floods in 2015. Ezhil Nagar is flanked by the Tsunami settlement site that can house thousands of families from different parts of the city, an extension of the resettlement.
Advertisement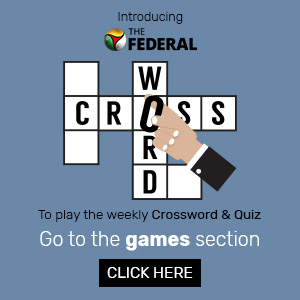 The displacement has resulted in the site becoming a heterogeneous mix leaving no scope for any caste based politics.
Perumal (name changed), who has been a resident for two years, after he was shifted out of Mylapore, said the DMK was campaigning here again this morning. He wonders if the party would bring a difference to their lives if voted to power. "I have also been with the DMK, but now this whole area has been created over decades by two parties. I wonder what change anyone can make after creating the problem," he said
They have been told that Desiya Murpokku Dravida Kazhagam chief Vijayakanth's wife Premalatha will meet them in the coming days. Divya, a resident of Kannagi Nagar and a first time voter, says, "Everyone wants to meet us now because the elections are days away. When we suffer from water shortage or when there is a surge in crime or addiction, why isn't anyone showing up?"
Poongavanam, who moved into Kannagi Nagar, from Mandaveli, 18 years ago when work was underway on the MRTS, says she has seen enough politics to know that no one cares about people like her. "I suffered along with my family for over a decade to make a living. Today, they come here every five years telling us they will change our lives. What change? How will they change?," she says. Hema (name changed), wife of Perumal, is seeing the same story play out, albeit two decades later. "I used to work in a couple of homes in Mylapore, before we were asked to move in here. After shifting, I realised, I cannot travel so far and work and many of those homes refused to continue employing me because I was late," she says.
Even as Kannagi Nagar has developed in terms of infrastructure and transport connectivity, the neighbouring site has been left to stagnate for years.
The water shortage has been so acute, that many of us can't attend to our occupation, as we run from pillar to post to meet our needs, says Gunasundarammal, a resident of Ezhil Nagar. She says that only the name remains (Ezhil means beauty in Tamil). "Everything else is ugly and bad. We sometimes wash our clothes from the water that flows into the drainage outside," she adds.  She looks pensive as she wonders, if any election would ever bring them respite. "At least that is the hope with which people like me vote here. We really hope the change is around," she says.
Even as the voters are disgruntled with the absence of infrastructure or equal opportunities, it is doubtful if it would translate into a sweeping victory for the DMK. For the area has a large bank of  loyal AIADMK supporters. "There has been development here, all thanks to the ward councillor who worked here for us. People here are always divided between the AIADMK and the DMK, while a lot of old timers in this area have stayed with the AIADMK. We will vote for someone, who will do good for us," says Sakunthala, a homemaker.