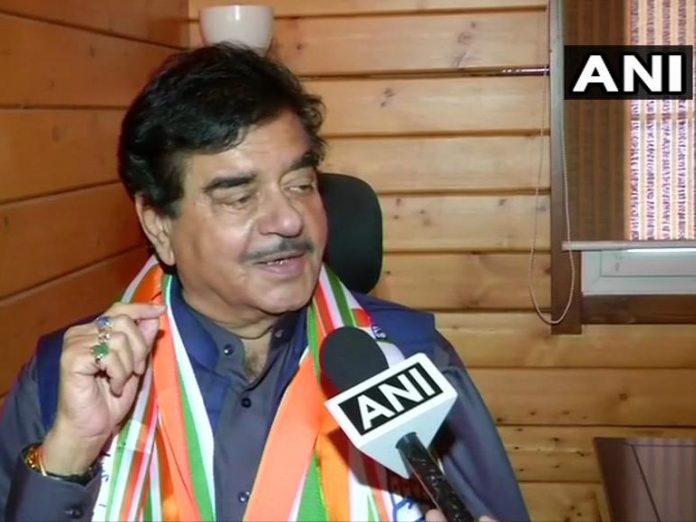 Things continued to get dramatic in Andhra Pradesh as Chief Minister Chandrababu Naidu strengthened his attack on the Prime Minister. Meanwhile, Modi was relentless in his rallies. With the first vote cast, the Lok Sabha elections have officially begun. Here are the latest updates from various states:
Mizoram
Mizoram chief electoral officer Ashish Kundra on April 6 said there would be 117 all-women polling stations, manned by women polling officials and women security staff for the lone Lok Sabha seat in the state. Polling for the lone Lok Sabha seat in Mizoram and the bypoll to the Aizawl West Assembly constituency will be held on April 11.
Advertisement
Uttar Pradesh
Indian Union Muslim League on April 6 took strong objection over the tweet posted by Uttar Pradesh Chief Minister Yogi Adityanath and said it had filed a complaint with the Election Commission on the matter. "IUML filed a complaint today with Election Commission against the malicious tweet of Yogi Adityanath that Muslim League is a virus. IUML does not need a certificate about its nationalist or patriotic credentials from any quarters, including Yogi Adityanath", IUML National General Secretary PK Kunhalikutty said in a statement.
After a wild card entry into Uttar Pradesh politics, Priyanka Gandhi is being prepared for her next big move. She could be declared as Congress candidate for Amethi Lok Sabha seat that is presently held by her brother and Congress president Rahul Gandhi. Priyanka was appointed general secretary (east) of the party in January. Though active in politics over a decade, her role earlier was restricted to nursing the Gandhi family pocket borough of Amethi and Rae Barely. The latter seat is held by her mother Sonia Gandhi. Congress sources say the announcement regarding Priyanka may come in the final days of filing nominations papers.
The Election Commission (EC) has issued a showcause notice to Uttar Pradesh Chief Minister Yogi Adityanath for his 'Modi ji ki sena' remark made during a poll rally at Ghaziabad earlier this week. EC panel said Adityanath has violated the EC's advisory of keeping armed forces away from political campaign.
Dimple Yadav, Samajwadi Party's candidate from Kannauj, filed her nomination on April 6. Akhilesh Yadav, Ramgopal Yadav, Jaya Bachchan and BSP's SC Mishra were present.
Bihar
Actor-turned-politician Shatrughan Sinha was officially inducted into the Congress party in Bihar on April 6. Welcoming him to the party, Randeep Surejwala, Congress spokesperson, said, "People of Sinha's eminence will be a valuable asset to the Congress. His enthusiasm, youthfulness and respect for the elderly, speaks volumes about him." Sinha will contest from Patna Sahib.
West Bengal
A kite maker in Kolkata is making and selling kites with the symbols of political parties on it, ahead of Lok Sabha elections. He says, "This is a way to express our interest in the upcoming elections. I sell these kites from ₹5 to ₹15."
The Howrah-Sheoraphuli local train, while approaching Shrirampur station, hit an inspection car in the afternoon. As a result, rail movement via Down Main and Reversible Line of Howrah-Bandel section was affected. Restoration work is underway.
Andhra Pradesh
Andhra Pradesh CM and TDP Chief N Chandrababu Naidu released the party manifesto on April 6. He said laptops will be given to intermediate (+2) students and unemployment dole will be paid to those who pass out intermediate. "We will set up innovation hubs in every city," he added.
Chhattisgarh
PM Modi in Balod, "Congress and parties supporting it are fighting polls to loot people's money. We're contesting polls to make effective use of every single rupee. They're fighting polls to weaken security forces of country and we're contesting polls to make them self-reliant."
Arunachal Pradesh
The first vote of the Lok Sabha polls has been cast in Arunachal Pradesh by service voters. A remote Indo-Tibetan Border Police unit on the eastern tip of the Northeastern state started service voting by secret postal ballot on April 5 at Lohitpur.