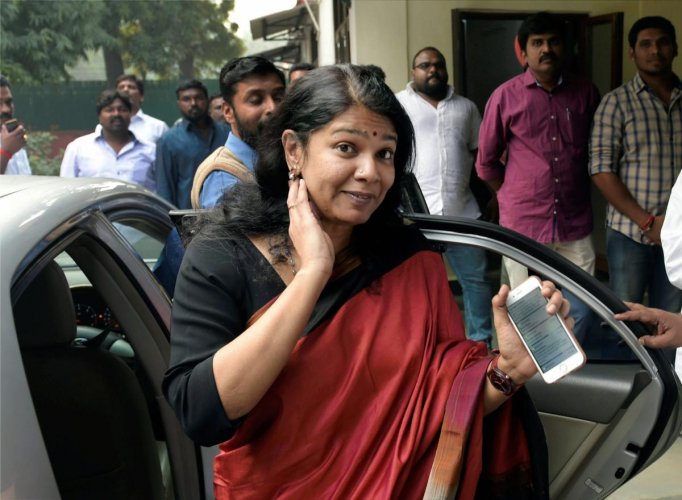 Only three women candidates in Tamil Nadu were elected as members of Parliament (MPs) while the remaining 35 seats went to men this Lok Sabha elections. It indicates that the state continues to fare poorly when it comes to giving political space to women.
In the 2014 Lok Sabha polls, where 55 women candidates were in the fray, four were elected as MPs to the Lower House of the Parliament.
Since Independence, only 18 women have been elected to the Lok Sabha from Tamil Nadu, according to the Election Commission of India. Some of these women have won the general election more than once, such as late Congress leader Maragatham Chandrasekhar, who won in five Lok Sabha elections.
While only 6 per cent of the candidates who stood for the 2019 general election in the state were women, they have performed well. This time, the three women candidates — Jothimani S, Kanimozhi and T Sumathy — won by a margin of 4.2 lakh votes, 3.4 lakh votes and 2.6 lakh votes, respectively.
Low female MPs across India
Fewer female candidates are elected to the Lok Sabha compared to males in all states. States such as Assam, Kerala, Delhi and Telangana have elected just one woman candidate each to the Lok Sabha in the recently concluded elections. In the 2019 general elections, the highest number of women MPs — 11 each — were elected from Uttar Pradesh and West Bengal.
If we look at the composition of the Lok Sabha in the past two years, only 61 women MPs were there in 2014. In 2009, the number of women MPs in the Lok Sabha was just 59.
Composition of 17th Lok Sabha
While the 17th Lok Sabha will have the highest number of women MPs (78) since 1952, they will still account for just 14 per cent of the 542-member house. In 2019, 724 women candidates contested from across the country, and the Congress fielded the maximum number of women at 54, followed closely by the BJP at 53.