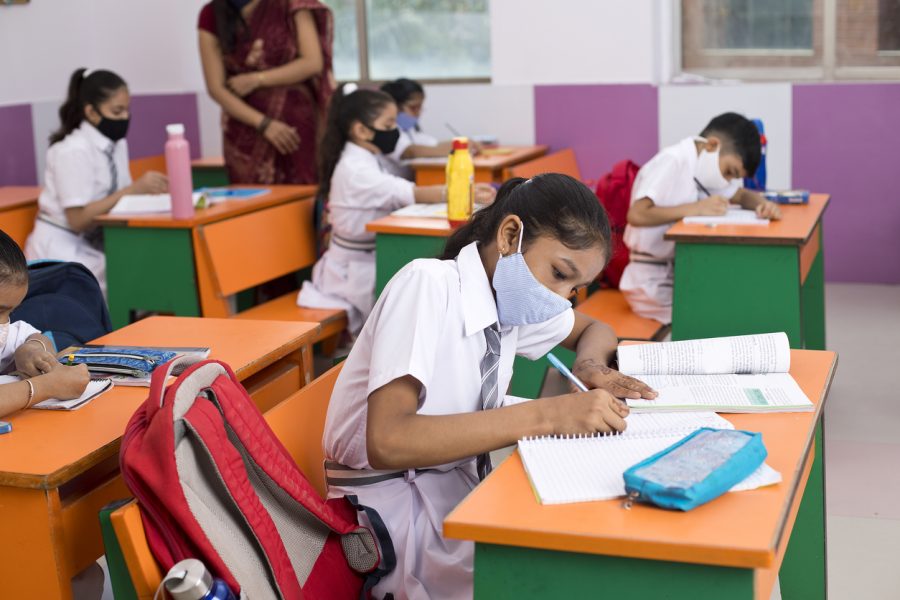 Will Class X ICSE board exams be held from 2025? Centre to make decision
Gerry Arathoon, chief executive and secretary of the Council of Indian School Certificate Examinations (CISCE) which conducts the ICSE (Class X) and ISC (Class XII) exams, has said the decision whether to conduct Class X board exams from 2025 would be taken by the Centre. He said that the Class X and Class XII board exams would be held in 2024.
He was responding to a question whether the Class X board exams would be abolished from 2025.
Arathoon said that according to the National Education Policy (NEP), there would be only one board exam, after Class XII, and that there would be a semester system. But he clarified that a decision had not yet been made regarding this, and that they awaited instructions from the union ministry of education.
Also read: CISCE Class 10, 12 exam results: 9 share ICSE top spot, 5 in ISC; girls outdo boys
The head of CISCE also said that both Class X and Class XII exams in 2024 would have 10 marks for "critical-thinking questions" in major subjects. This was to help children get over the habit of learning by rote and forgetting what they had studied as soon as the exams were over.
He said that the council would prepare questions that could be answered by even average or below-average students.
Arathoon went on to say that there would be school-based exams even if the Class X board exams were abolished, and that the council would send guidelines to schools for the exams.
He concluded that from 2025, the council would prepare common question papers for the Class IX and Class XI examinations that would ensure uniformity.
(With agency inputs)