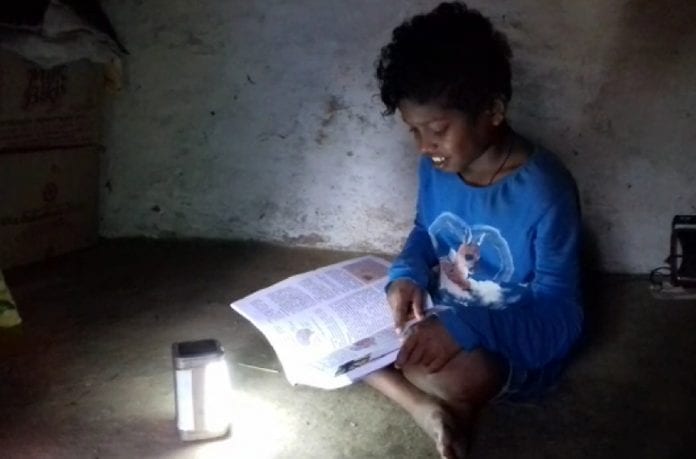 Finance Minister Nirmala Sitharaman on Wednesday (February 1) announced the recruitment of 38,800 teachers and support staff in the next three years for 740 Eklavya Model Residential Schools, which will serve 3.5 lakh tribal students.
So, what are the Eklavya Model Residential Schools (EMRS)? Is there more to the Budget announcement than meets the eye? Here is an explainer.
What are Eklavya Model Residential Schools?
The EMRS scheme was started way back in 1997-98. The idea was to impart quality education to children in the largely impoverished and remote tribal regions of the country and bring them on a par with their peers in the rest of the nation.
Also read: Budget 2023: Focus on AI technologies in education, ed-tech sector welcomes digital initiatives
The target is to help them enjoy equal opportunity to join higher and professional educational courses in future and gain employment in various sectors. In a broader context, these students can be empowered to be change agents in their families and, finally, communities.
EMRSs are supposed to be on a par with Navodaya Vidyalayas — central schools for talented students predominantly from rural areas — and have facilities for preserving local tribal art and culture besides providing training in sports and skill development. Admission is based on merit.
States were given grants under Article 275 (1) of the Constitution for the construction of these schools and recurring expenses. The schools, which follow a Central Board of Secondary Education (CBSE) curriculum, are meant to focus not only on academic education but on all-round development of the students. The schools, which have a capacity for 480 children each, cater to students from Class VI to XII.
Grand targets
In 2018, a separate Central Sector Scheme was launched to ensure that every block with more than 50% Scheduled Tribe (ST) population and at least 20,000 tribal persons based on Census 2011 data has one EMRS.
Also read: Budget 2023 Education | Focus on out-of-classroom learning, skill development 
Based on this criteria, 452 blocks were identified to establish these schools. Before 2018, 288 EMRSs were sanctioned. By 2022, 740 EMRSs (including the existing 288) were supposed to be sanctioned provided that the states could arrange suitable land. Therefore, the target was to set up 452 new schools by 2022.
Also, the National Education Society for Tribal Students (NESTS), an autonomous body under the Ministry of Tribal Affairs, was set up in 2018 to provide support and policy directions to bring uniformity in the administration of these schools. EMRS Societies were set up at state/UT levels, too, for the everyday management of the schools.
The reality
According to a report published in The Hindu in September 2022, only 378 EMRSs are currently functional. And, the Ministry of Tribal Affairs has been struggling with teacher shortage in those schools. The total number of schools sanctioned until then was 684.
The 378 functional schools together had a little over 1.05 lakh students and only 4,000 teachers. Of the latter, around 70 per cent are contractual or on deputation from state government schools. That is an average of 10–11 teachers per school.
Also read: RSS in mission mode to remove converted tribals from Scheduled Tribes list
According to the guidelines issued by NESTS to the states in 2020, each school is recommended to have 52 staffers. Of them, 30 are to be in teaching positions, including a principal, a vice-principal, 12 postgraduate teachers, 12 trained graduate teachers, an arts teacher, a music teacher, and two physical education teachers. That essentially adds up to 11,340 teachers only for the 378 functional schools.
Several media reports suggest that one of the major reasons for staff shortage was leaving the task of recruitment to the states. The quality of teachers is not uniform, not enough teachers are recruited in reserved positions, and contractual teachers are hired because they are cheaper, leading to huge salary discrepancies. Hence, there has been a proposal to leave the hiring task to NESTS.
The argument against EMRSs
One of the major arguments against EMRSs is that these huge residential schools are machinery to churn out more "mainstream" and more "saffronised" tribal youth. Not only recruitment, states grumble that the Centre has been deciding on the curriculum for these schools without the states having any say. And such curriculum is often overtly or covertly "saffronised."
Also read: Adivasi outfits pin hope on Droupadi Murmu to counter Hindutva agenda
The Rashtriya Swayamsevak Sangh (RSS) and its affiliated organisations have for long been trying to bring the country's tribal populations into the Hindu mainstream fold. The Adivasis, on the other hand, have maintained that they are not Hindu, pointing out that they practise naturism or animism, which is different from idol worship. They have been batting for the recognition of Sarna dharma as a separate religion, though the BJP is not keen on it.
The fight for Sarna dharma as an exclusive religion threatens to undermine the Sangh's Hindutva outreach, thus weakening the BJP's political prospects in the tribal areas. Many argue that the Narendra Modi government's continuous thrust on the mega model residential schools for tribal children is to ensure that these become the perfect grounds to produce youth who would willingly accept the "Hindu" identity and melt into the larger mainstream.