Adar Poonawalla, the CEO of Pune-based Serum Institute of India (SII), has said that the COVID-19 vaccination drive in India will commence from January 2021 — if SII gets emergency-use authorisation soon — and life would probably get back to normal by September-October next year.
"By this month-end, we might get an emergency licence [for the coronavirus vaccine], but the actual licence for wider use might come in at a later date. But we are confident that if the regulators give a nod, India's vaccination drive can start by January 2021," he said at an event.
Also read: Claims over availability of COVID vaccine false: Serum Institute
Advertisement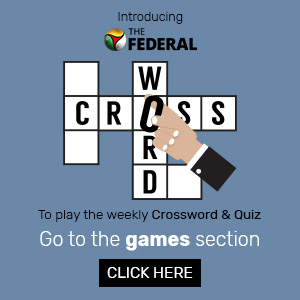 Poonawalla added: "Once 20 per cent of India gets the coronavirus vaccine, we can hopefully see the confidence and sentiments coming back, and by September-October next year, hopefully, there will be enough vaccines for everyone and normal life can return."
SII and Bharat Biotech have applied for emergency-use authorisation of their respective vaccine candidates. Last week, the subject expert committee (SEC) of the Central Drugs Standard Control Organisation (CDSCO) asked for additional safety and efficacy data from the two companies for both the coronavirus vaccine candidates to proceed with the applications.
Also read: Explainer: What is the emergency authorisation for COVID vaccine
SII has presented its proposal for grant of emergency-use authorisation along with interim safety data from phases 2 and 3 clinical trials done in India and the interim safety and efficacy results of phases 2 and 3 trials, and phase 3 clinical trial done in the UK and other countries, before the committee.
The expert committee then asked SII to submit an updated safety data of phases 2 and 3 clinical trials in India; immunogenicity data from the clinical trial in the UK and India; along with the outcome of the assessment of the UK Medicines and Healthcare products Regulatory Agency (MHRA) for grant of emergency-use authorisation.
The government has said in a draft SOP,  given by the health ministry to all states and union territories, that it is aiming to vaccinate up to 100 people per day at a site. It added that it can also raise the number to 200 if adequate resources are available. "If in any case, more than 200 people are being vaccinated within a session, then a whole team of five people will have to be deployed separately (one vaccine officer and four vaccination officers)," the government said.
Poonawalla said SII is preparing enough vaccines for both the government and private players. He added the government wants to procure 300-400 million doses by July 2021.
Central government guidelines
The central government has issued 'COVID-19 Vaccines Operational Guidelines' to states and Union territories. One of the guidelines is that states should ensure that each district gets vaccines from only one manufacturer to avoid "mixing". It also states that first priority for vaccination is to be given to healthcare workers, frontline workers, people aged above 50 years, and those of any age group with comorbidities such as diabetes, hypertension, lung diseases, etc.
The guidelines also recognises that it is possible that vaccine vials come without a date of expiry but that should not stop officials from administering it. There is also a stipulation for all open vials to be discarded at the end of each session. The guidelines have also clearly defined the roles of each ministry and development partners such as the World Health Organization (WHO), Unicef, among others.
The vaccine drive will be coordinated by 20 ministries, including the Ministry of Sports, Home Affairs, Railways, Minority Affairs, Housing, Defence, Power, Labour and Women and Child Development. It will be supervised by the National Expert Group on Vaccine Administration for COVID-19 (NEGVAC), chaired by Niti Aayog member (health), Dr V K Paul.