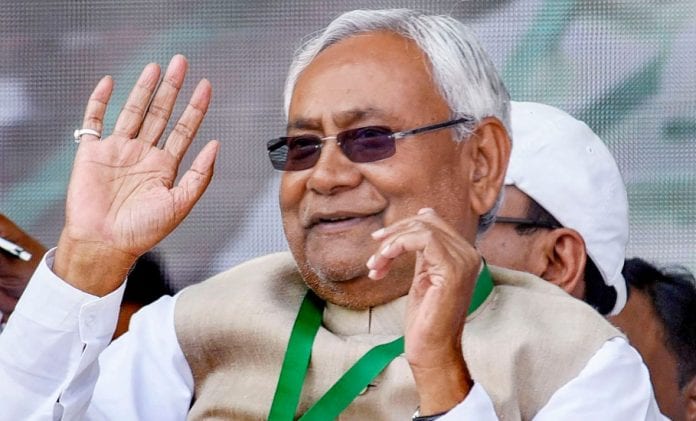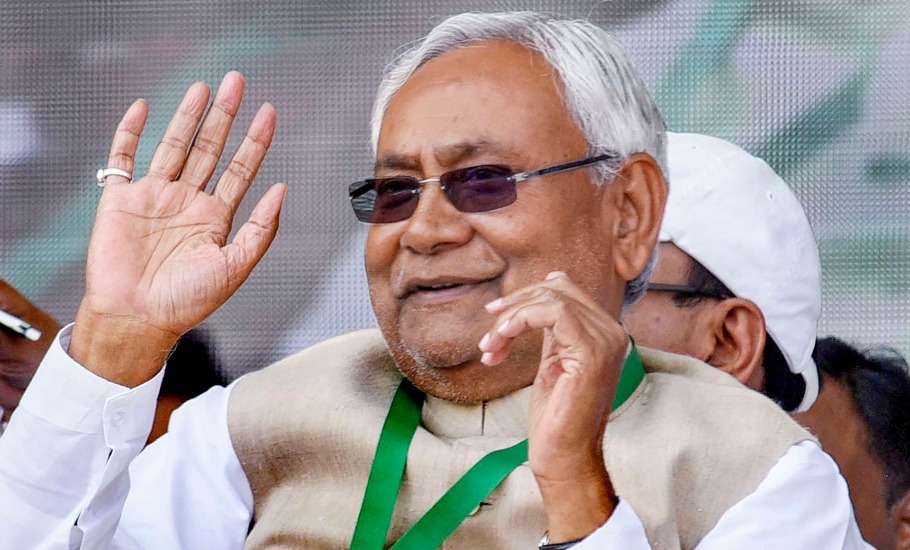 Bihar Chief Minister Nitish Kumar is facing widespread criticism for his handling of issues pertaining to the migrants stranded in other states, especially the students in Rajasthan's Kota, due to the lockdown imposed in wake of the COVID-19 pandemic.
After Uttar Pradesh decision to send around 250 buses to evacuate around 7,500 students from Kota, RJD leader Tejashwi Yadav on Saturday (April 18) blamed the chief minister for not evacuating students from the state stranded there. It may be noted Kumar had even criticised UP's decision to bring back its students.
In a Facebook post addressed to Kumar, the Lalu Yadav heir apparent said the Bihar government has been "indecisive" and "rude" in dealing with the stranded students and migrant labourers. He said while other states like Gujarat and Uttar Pradesh had shown empathy towards their people, he had left them in the lurch.
Stating that the BJP-ruled states like Gujarat and Uttar Pradesh had arranged buses to bring back their people back from several other states, he asked why the Bihar government was "so helpless" despite being in coalition with BJP.
Meanwhile, Kumar on Saturday assured the people of Bihar stranded outside the state that his government was trying to extend help to them through its resident commissioners and disaster management department, said a report.
Poll strategist Prashant Kishor too took a swipe at the chief minister and said people from the state were stuck in different parts of the country, but Kumar, instead of raising this issue, was giving lessons about "principles of lockdown."
देश भर में बिहार के लोग फंसे पड़े हैं और @NitishKumar जी #lockdown की मर्यादा का पाठ पढ़ा रहे हैं

स्थानीय सरकारें कुछ कर भी रहीं हैं, लेकिन नीतीश जी ने सम्बंधित राज्यों से अब तक कोई बात भी नहीं की है। PM के साथ मीटिंग में भी उन्होंने इसकी चर्चा तक नहीं की।https://t.co/14AZULeFkQ

— Prashant Kishor (@PrashantKishor) April 18, 2020
He is probably the only chief minister who has not stepped out of his residence during the lockdown, Kishor claimed. "He is so sensitive and busy that he did not find it necessary to even speak to chief ministers of other states to help people from Bihar stuck there, let alone doing anything," he said in a tweet.
Kishor, once a confidant of the JD(U) president before their differences led to his expulsion, attached a news report about Kumar's objection to the Uttar Pradesh government sending buses to bring back students from Kota. The Bihar chief minister has reportedly called it against the principles of lockdown.
(With inputs from agencies)
Related news: Injustice to lockdown: Bihar CM on buses sent to help stranded students