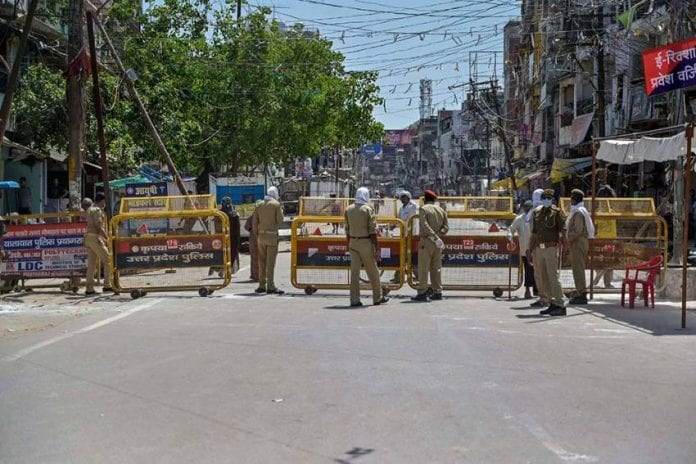 The Centre has decided to divide India into three zones marked by red, orange and green on the map indicating COVID-19 cases and virus-free zones during the proposed extended period of lockdown.
There will be no activity in red zones, districts where a sizeable number of coronavirus cases have been detected or areas which were declared hotspots.
In the orange zones, where only a few cases were found in the past with no increase in the number of positive cases, minimum activities like opening of limited public transport, harvesting of farm products will be allowed.
Districts with no COVID-19 case would be declared green zones and these places will see further relaxation of movement. According to sources, there are 400 districts, where there have been no COVID-19 cases.
Related news: The scramble for COVID-19 vaccine and the challenges ahead
The decision came after Prime Minister Narendra Modi met chief ministers of various states on Saturday, where it was mooted that the 21-day lockdown that was supposed to end on April 14, to be extended, at least by two weeks till April 30.
While all schools, restaurants and malls will continue to be shut, chief ministers pressed for opening of liquor shops, arguing that it is a major revenue generator for the states.
Apart from these, some small and medium scale industries falling under the green zone may be be allowed to function with in-house lodging facilities for employees with proper maintenance of social distance.
Modi had hinted that infrastructure development in certain places would be allowed. At the meeting, he had said, "In my first address I had said, 'Jaan hai to jahaan hai (If there is life, the world will exist)'. We must now look at Jaan bhi, jahaan bhi (life and the world are both a must)."
Due to the lockdown, India faces a grim situation on the economic front, with the World Bank projecting a 5% deceleration in 2020. Apart from a small percentage of the workforce engaged in work from home, the majority of the economy has come to a standstill.
Also, the lockdown has put limitations on harvesting for farmers, as they are unable to find farm labourers, and transportation of harvest during the lockdown is an impediment. Overall, the higher cost has to be borne by the farmer, who then has to sell the produce at lower rates at markets, where too the movement of goods has seen a slowdown.
Related news: Indian economy loses $4.64 billion on each lockdown day
There is also concern being raised about the condition of the poor and migrant workers, who lived on daily wages or meal-to-meal. Not able to find work, thousands of them were caught walking hundreds of kilometres to their hometowns or villages. Although respective state governments have kept them in shelters, their future looks bleak if the lockdown continues.
As such, there have been calls for relaxing the lockdown, at least in areas where the COVID-19 cases are low, allowing certain non-essential trade also to happen.
Industry chamber CII on Sunday suggested a "slow and staggered" approach to reopening various sectors based on classification of geographies as red, amber and green, depending upon the incidence of COVID-19 cases.
Textiles and apparels, pharmaceuticals, food processing, minerals and metal, besides e-commerce, automobiles and chemicals are the key sectors that need to restart operations in a calibrated manner, as per a report by CII.
However, prior to the lifting of the lockdown, there has to be adequate notice given to all and also the announcement of an economic package, CII said in a statement.