The excruciating months of wait will be finally over on Saturday (January 16), when the Centre kicks off its mega COVID-19 vaccination drive. Prime Minister Narendra Modi is scheduled to inaugurate the vaccination drive at 10.30 am and address over 3 lakh essential service workers via video conferencing.
Here's how it has been planned:  
Who will be vaccinated on Day 1:  
Advertisement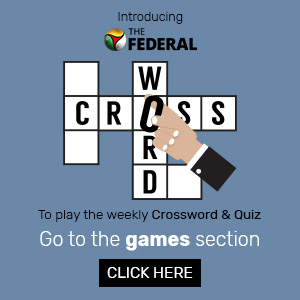 3 lakh health workers.
This will include doctors, nurses, orderlies, cleaning staff and ambulance drivers among others.   
Number of Centres:  
About 3,000 centres across the country. Around 100 people will be vaccinated in each centre
Each vaccination site will have five team members and one vaccinator.
Related news: Halt Covaxin trials, say health groups, seek probe into 'ethical violations'
Doses dispatched:
The initial 1.65 crore doses of Covishield and Covaxin have been sent to all states and Union territories.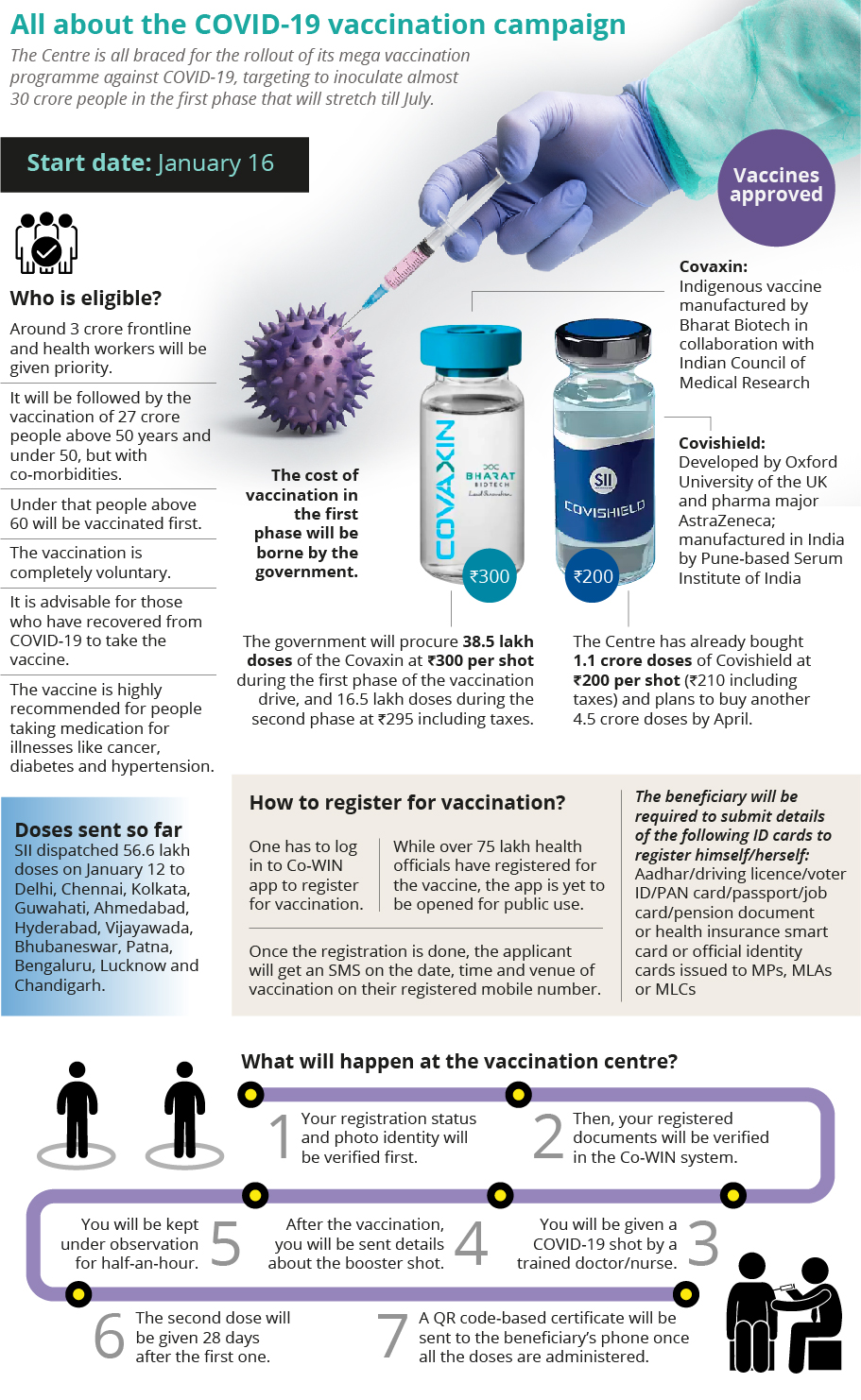 The Union health ministry has said that the doses have been distributed among states and Union territories according to their database of healthcare workers.
The Centre has said that this is the initial lot of vaccines that will be supplied and more stock will be sent in the coming weeks.
Number of dosage:
Two; the second one will be given 28 days after the first.
The Centre's advisory says both the shots have to be of the same company and not a mix of Covishield and Covaxin.
Can individuals choose between Covishield and Covaxin?
No. And neither can states.
The Centre has said due to limited availability of doses, it will have the discretion to decide the share of Covaxin and Covishield for states.
Co-WIN and hotline
Prime Minister Modi will flag off the Co-WIN app, developed by the health ministry, which has the database of people who are to be vaccinated, and can monitor the delivery and distribution of the vaccine in real time.
A 24X7 hotline — 1075 — has also been launched to address queries on vaccines and  vaccination.
Dos and Don'ts
Only individuals aged above 18 years can take the vaccine.
Vaccine cannot be administered to pregnant women and lactating mothers.
Precaution should be taken while vaccinating individuals with a history of bleeding or coagulation like platelet disorder.
States have been instructed not to organise "unreasonable numbers of vaccination" per site and stick to 100 vaccinations per centre.
Side-effects and rider for vaccine-makers
The government has said that mild side effects like headache, fatigue, myalgia, injection site tenderness, malaise, pyrexia, chills, arthralgia and nausea may occur after taking shot.
The Centre, however, has decided not to provide indemnity to the vaccine-makers — Serum Institute of India and Bharat Biotech — in case of any adverse reaction caused by the vaccines.
Related news: Serum, Bharat Biotech will face action in case of adverse vaccine reaction: Govt
Notably, the government has granted legal indemnity to Pfizer, whose vaccine is yet to be approved for emergency use.
What's next?
The next phase will look at vaccinating around 27 crore people above 50 years and those under 50 with co-morbidities. Those above 60 will be given priority.