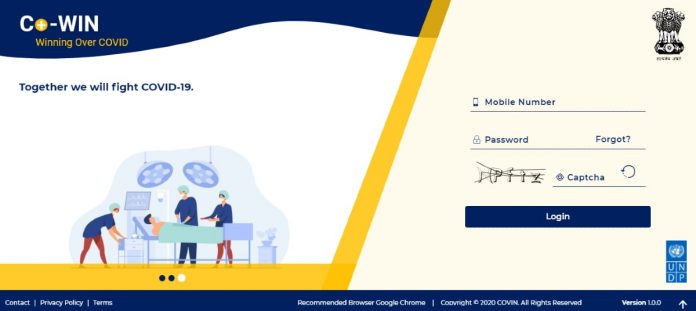 As the country prepares for the world's largest COVID inoculation drive, the Health Ministry has given out details of CoWIN, the app under development and which will be the mainstay of the government's efforts to conduct the process smoothly and efficiently.
Aadhaar and cellphone numbers will be used by the CoWIN (Covid Vaccine Intelligence Network) app to decide who gets the vaccine shot and when.
The Health Ministry said during a press briefing on Tuesday (January 5) that vaccination sessions will be allotted automatically via the CoWIN ecosystem. SMS confirmation will be available in at least 12 languages, while one of the most important authentication methods would be the use of Aadhaar to prevent malpractice, the ministry said.
A QR code-based vaccination certificate will be issued after the required number of doses is administered. People can save the certificate in their cellphones. Government-approved document storage app 'DigiLocker' can be integrated to store or fetch the QR code-based certificate.
Also read: Covaxin: Don't discredit science-based protocols, Vardhan tells Opposition
"To start with, the data of people above the age of 50 will be fed into the CoWIN system using electoral rolls. The app will then be opened for people to use. If an individual finds that his or her name is not there, they can approach the district or block officer and can get their name registered. They can also self-register. Those below 50 with cardiac conditions or cancer can upload their medical certificate into the system to get registered," said Dr Suneela Garg, member of the Delhi COVID-19 task force, said.
The CoWIN app is not open for use right now, but the government has fed data of 75 lakh health workers, who will be first in line to get the shot. Health professionals do not have to register on their own. For priority groups, the system will allocate slots for vaccination in an automated manner. District magistrates will have the power to decide the dates on which the vaccination sessions can be organised.
WATCH: How will the vaccination drive be done? Dry run gives a glimpse
Once the CoWIN app becomes operational, it will have four modules — user administrator module, beneficiary registration, vaccination and beneficiary acknowledgment, and status update.
The CoWIN app will give three options for registration — self-registration, individual registration (an official would help by uploading data) and bulk upload. The government may organise camps where people can go and officials will get them registered for the vaccine.
Over 90,000 people in 700 districts were given appropriate training in using the CoWIN software during the all-India dry run of vaccination that was conducted on January 2.
India has approved two vaccines for emergency use — Oxford-AstraZeneca's Covishield developed by the Serum Institute of India and Bharat Biotech's Covaxin.
The health ministry has said that it will start the vaccination drive within 10 days from the date of approval (January 3) of the two vaccines.