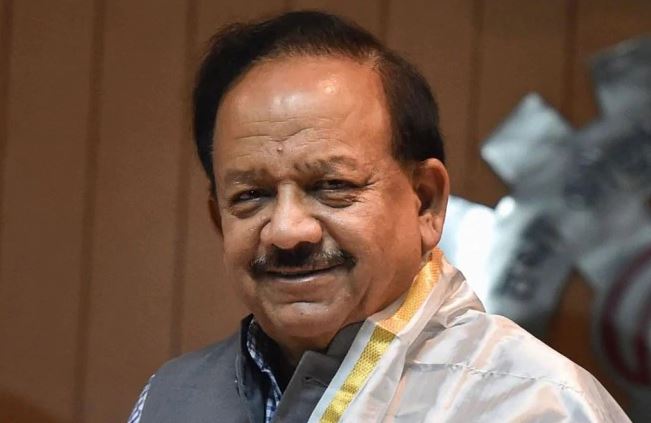 Countering the Opposition for its criticism of the clearance given to Bharat Biotech's Covaxin for emergency use, Union Health Minister Harsh Vardhan told Opposition leaders that they were only discrediting themselves by discrediting science-backed protocols.
"Disgraceful for anyone to politicise such a critical issue. Sh @ShashiTharoor, Sh @yadavakhilesh & Sh @Jairam_Ramesh don't try to discredit well laid out science-backed protocols followed for approving #COVID19 vaccines. Wake up & realise you are only discrediting yourselves," Harsh Vardhan tweeted.
On Sunday, when the DCGI cleared the vaccines by Oxford University-AstraZeneca (Covishield) and Bharat Biotech (Covaxin), leaders including Congress' Sashi Tharoor and Jairam Ramesh and Samajwadi Party's Akilesh Yadav had questioned the 'rushed' clearance of Covaxin, which is yet to finish its stage three trials.
Vardhan, however, said that Covaxin is "likely to have similar protective efficacy reported for ohers," Even though more data on its efficacy is awaited from the stage three trials.
That apart, the minister said that the vaccine is likely to be effective on the UK variant (N501Y) and others that may arise in future.
Related news: DCGI nod to Covaxin: Congress asks, 'why stage 3 trials give a miss'
"Vaccines approved globally based on gene encoding spike proteins have protective efficacy of over 90 per cent. However, Covaxin based on whole inactivated virus has other antigenic epitopes in addition to spike protein. So, it's likely to have similar protective efficacy reported for others," he said.
"Covaxin is more likely to work against newer variants like N501Y Variant (UK variant) & any other that may arise due to antigenic drift as it contains immunogens (epitopes) from other genes in addition to those from Spike protein. Inactivated virus from NIV also had D614G mutation," he added.
Stating that the latest clearance is for emergency use, Vardhan said those spreading rumours should understand that the EUA for Covaxin is differently conditional. In clinical trial mode, the EUA for Covaxin is different from Covishield because its use will be in clinical trial mode and all recipients will be monitored as if they are in trial.
Dr Randeep Guleria, the director of All India Institute of Medical Sciences, Delhi, on Sunday said that Covishield will  be the primary vaccine while Covaxin will be treated as a backup.