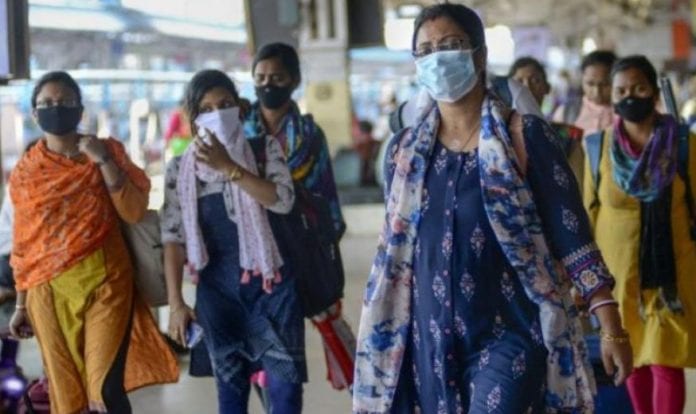 Fearing a community transmission of COVID-19 after the state reported two cases within 72 hours, the Odisha government on Friday (April 3) announced that the cities of Bhubaneswar, Cuttack and Bhadrak will be under a complete shutdown for 48 hours, starting 8 pm of Friday.
The latest case of COVID-19, the fifth in the state, did not have a travel history outside the state.
State chief secretary Asit Tripathy while making the announcement hinted that Bhubaneswar, which has recorded four of the five positive cases so far could be emerging as a potential COVID-19 hotspot. Cuttack was included in the 'shutdown' list after a person from the city tested positive for the virus.
Related news: Modi's 9 o'clock corona event is pure astronomy, astrology, math, biology
The government through the shutdown aims to contain suspected community transmission in these cities.
The shutdown will restrict all movement in the three cities including even that of essential services personnel and goods. While all shops will remain shut, medical services will be functional under restrictions, said Odisha DGP Abhay in a press conference.
"As Bhubaneswar has recorded four out of five novel coronavirus cases in the state, and since the surveillance purpose seems greatly restricted even during lockdown period, the government deemed it necessary to impose complete shutdown," OTV quoted Tripathy as saying.
Tripathy said administrative agencies will use the shutdown period to track and test possible cases.
He said as per the new orders of the Special Relief Commissioner, violators will be quarantined in facilities for 14 days and legal action will be initiated against them under the Disaster Management Act.
Related news: Ringing bells, lighting lamps: Odd activities to indulge in amid health crisis
The state government which on Thursday (April 2) revealed the identity of the fifth COVID-19 patient, asked people who have come in contact with the patient to self-quarantine themselves for 14 days.