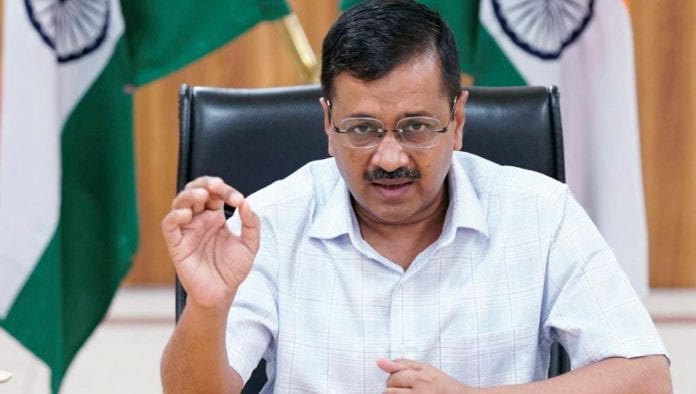 Delhi Chief Minister Arvind Kejriwal stated on Sunday (April 26) that the coronavirus pandemic is a reminder that religious barriers are futile among people. He pointed out that plasma therapy works irrespective of the donor's or the patient's religion. The Chief Minister stated that a patient who was in a critical condition till April 25 at the LNJP hospital, Delhi, is showing signs of receovery after plasma therapy.
Earlier, six patients had undergone plasma therapy in government hospitals of Delhi, as part of clinical trails, were considerably successful. Plasma therapy utilizes anitibodies which are found in blood of those people who have recovered from coronavirus, for treating infected people. Plasma is a clear, liquid portion, and a main component of blood.
Kejriwala explained that tomorrow the life of a Hindu patient who might be in a serious condition, can be saved by a Muslim's plasma component. Or a Muslim's patient can be saved due to the plasma of a Hindu. The almighty has not put out barriers or divisions between us.
Advertisement
Related News: We are doing well on COVID, but shouldn't let our guard down: Modi
Right before the outbreak of the coronavirus pandemic, the national capital had witnessed communal riots, which resulted in tthe death of 50 people. Moreover, the Jamaat gathering at the Markaz Nizamuddin centre in March 2020 which emerged as a COVID-19 hotspot, became the centre of a communal campaign in the middle of the pandemic. The Delhi government's health bulletin till mid April, had a separate column detailing COVID-19 positive cases emerging out of the Nizamuddin attendees.