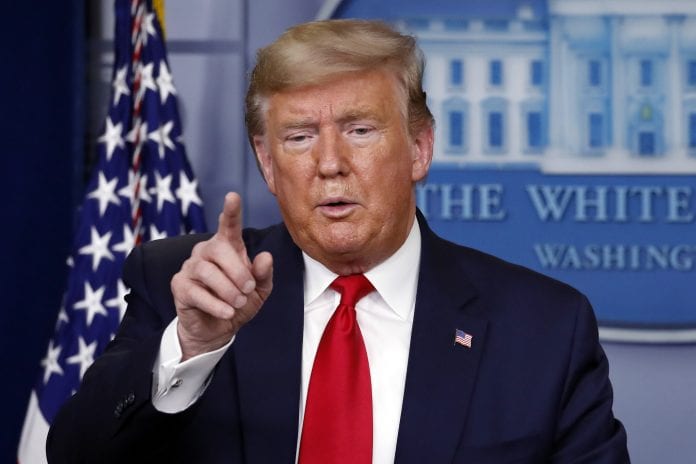 China should face consequences if it was 'knowingly responsible' for the COVID-19 pandemic, said US President Donald Trump on Saturday (April 19).
"If it was a mistake, a mistake is a mistake. But if they were knowingly responsible, there should be consequences," Trump told a daily White House briefing.
However, it's not clear as to what actions the US might take.
Talking about China's handling of the coronavirus outbreak which has killed more than 1.5 lakh people across the world, Trump said, "It could have been stopped in China before it started and it wasn't, and the whole world is suffering because of it".
Related news | Examining reports that claim coronavirus escaped from Wuhan lab, says Trump

"What happened with the coronavirus was "a mistake that got out of control, or was it done deliberately?", he asked.
Trump said his relationship with China was very good till the time the deadly COVID-19 swept the world.
Earlier, Trump and senior aides have criticised China for lack of transparency. Last week Trump also suspended aid to the World Health Organisation accusing it of being "China-centric."
Trump has also expressed doubts on China's official COVID-19 figures which shows the country has suffered just 0.33 deaths per 100,000 people.
(With inputs from agencies)