The medical supplies agency of the Uttar Pradesh government has been accused of supplying substandard protective equipment to state-run hospitals, yet again.
Earlier, the Uttar Pradesh Medical Supply Corporation Limited (UPMSCL) was accused of supplying personal protective equipment (PPE) of inferior quality to the state-run hospitals. This time, the controversy pertains to the safety masks sent to the state's Hapur district, which were allegedly found substandard.
In a letter to the managing director of UPMSCL on April 22, the chief medical officer in Hapur alleged the triple layered masks that were sent to the district were substandard and does not meet the requisite specifications. The material used is of inferior quality and the stretchable ear loops of the masks are falling apart, the letter stated.
The letter further raised questions on the PPE kits supplied by UPMSCL, which allegedly bore the stamp of HLL Lifecare Limited, a public sector undertaking of the Indian government, as well as that of 'Made in China'. It further alleged the viral transport (VTM) vials, supplied by the agency, came in two different colours: yellow and pink.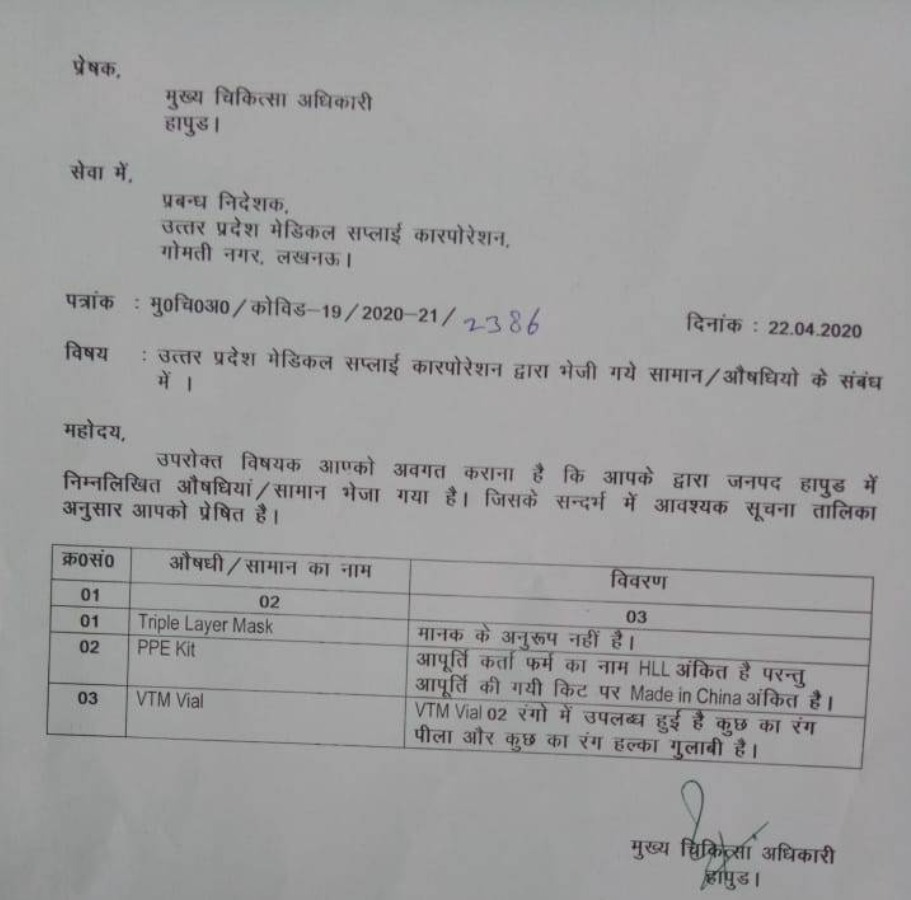 Related news: UP hospitals allege state agencies supplying 'substandard' PPE kits

There's more to the controversy as it is alleged the government has been purchasing such masks at an exorbitant price. The cost of one triple layered mask is ₹19 as seen in the receipt, whereas the Centre had on March 21 specified the maximum retail price for such masks to be ₹10 per unit. The MRP for retail sale of these marks was later raised to ₹16 per unit. At present, the three-layered masks are selling in open market at an average retail price of ₹7 per unit.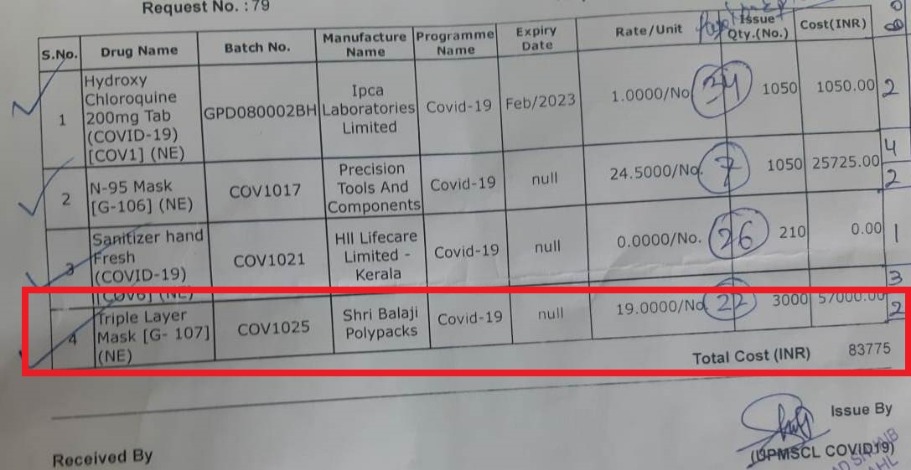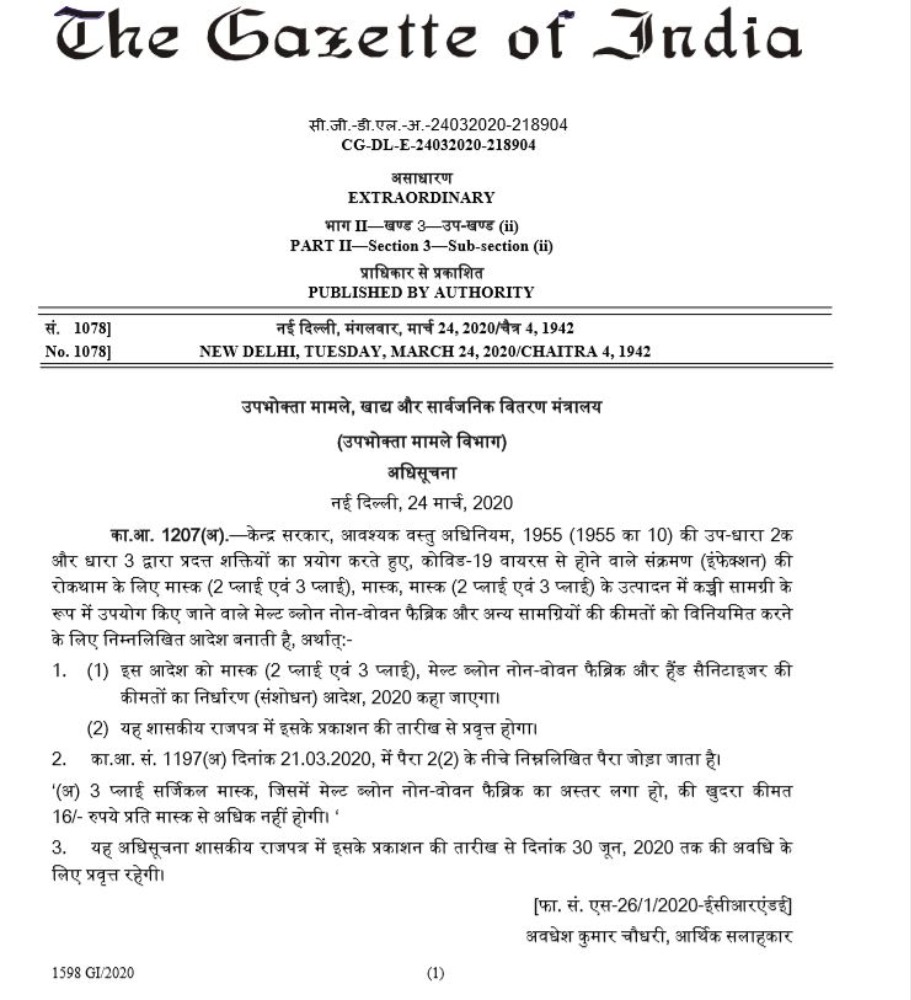 Calls and messages to Shruti Singh, managing director, UPMSCL, went unanswered.
State Health Minister Jai Pratap Singh, when contacted by The Federal, said he was not aware of the incident. "I came to know about the Hapur CMO's complaint about the masks and PPE kits only through you. This will be brought to the notice of the chief secretary of the state and an enquiry will be conducted," said told The Federal.
Controversies regarding the UPMSCL now seem to be an unending saga. The Government Institute of Medical Sciences (GIMS), Greater Noida and Meerut Medical College had recently refused to use "sub-standard" PPE kits supplied by the UPMSCL. These organisations that are leading the fight against COVID-19 in the state had said the PPE provided to doctors, nurses and other hospital staff were of inferior quality, and thus not usable.
The UPMSCL was also under fire for allegedly supplying fake medicines worth crores of rupees to government hospitals some time back.
(The writer is a senior journalist)