Several government hospitals in Uttar Pradesh have refused to use the personal protective equipment (PPE) supplied by a nodal agency of the state government alleging that these  were of inferior quality.
The kits were supplied by the Uttar Pradesh Medical Supply Corporation Limited (UPMSCL), a government enterprise. However, hospitals attached to the Government Institute of Medical Sciences (GIMS) in Greater Noida and the Meerut Medical College have refused to use the kits that they termed it 'substandard.'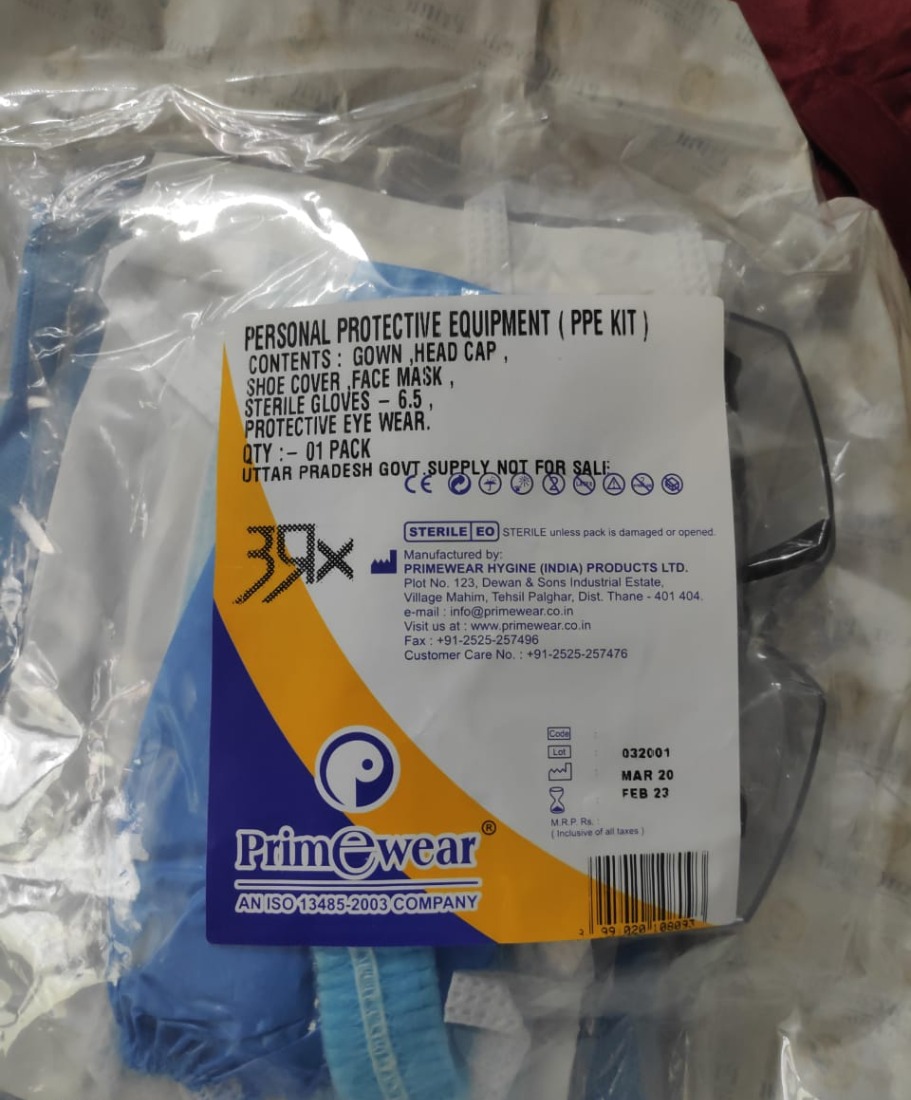 Following complaints by the GIMS Director and the Principal of the Meerut Medical College, the Managing Director of the Medical Education Department, K.K. Gupta, wrote to eight major hospitals and medical institutes in the state asking them not to use the kits. These institutes included Lucknow's King George's Medical University and Sanjay Gandhi Post Graduate Institute. Mr. Gupta's letter was also sent to the state's Chief Secretary.
Mr. Gupta advised all premier health institutes to use PPE kits approved by government agencies as per specifications laid down by the World Health Organisation (WHO). However, the 'inferior' PPE kits are still being supplied to government hospitals across the state.
UPMSCL had procured these kits from Primewear Hygine (India) Products Limited, a firm based in Maharashtra's Thane district.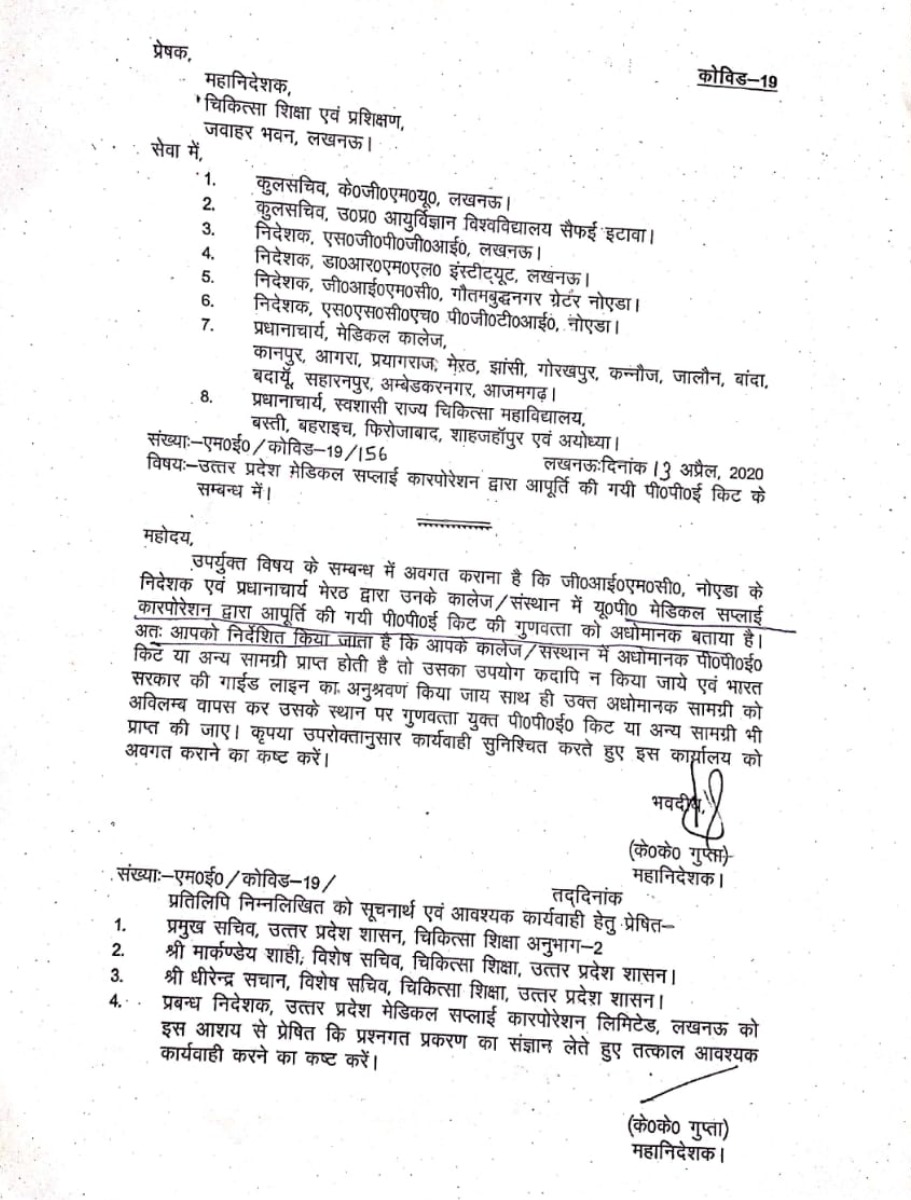 UPMSCL Managing Director Shruti Singh told The Federal, "These kits were procured last year and are not technically the 'COVID-specialised kits' which are being procured now, as per government guidelines. If the allegations are found true, we will take action against the firm and also recall the kits. But we will have to examine the complaints first," she said.
This is not the first complaint against UPMSCL. The nodal agency was under fire for allegedly supplying fake medicines worth crores of rupees to government hospitals some time back.
Sources said such are the state of affairs within the UPMSCL that since last December it has not been able to supply the required quantity of medicines and surgical equipment to government hospitals.
Related news: States cry foul as Centre consolidates power on buying COVID-19 equipment
PPEs are protective body suits meant for health professionals, including doctors and nurses, dealing with infectious diseases. These come with adjustable hood, finger loops and shoe cover up to the shin, all 90-95 GSM, as per WHO standards.
The Centre has approved kits that include K95 face masks, surgical goggles or face shields, surgical sterile gloves, and disposal bags, besides body cover.  The rate ceiling for one such unit is ₹1,087, excluding GST and freight charges.
The government has approved PPE kits for non-medical personnel too. These include body suits with adjustable hood, shoe cover up to ankle, all 30-40 GSM, with three ply face masks, goggles, rubber gloves, and a disposal bag. The rate ceiling for one such set is ₹547, excluding GST and freight charges.
(The writer is a senior journalist)