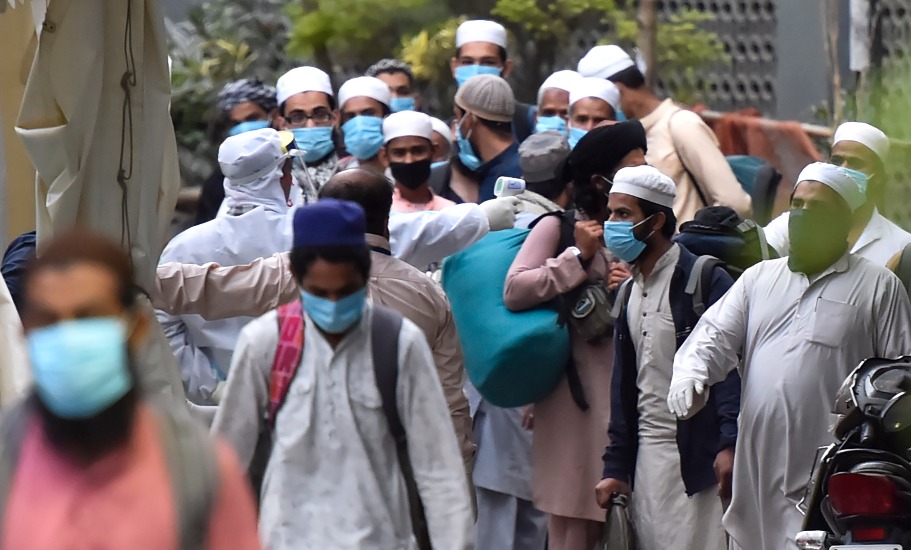 Eight Malaysian citizens, who had reportedly attended the Tablighi Jamaat congregation last month, were on Sunday (April 5) caught at Delhi's Indira Gandhi International Airport before they could board a special flight to their country, said reports.
The eight Malaysians were reportedly hiding at different places in the national capital and they were about to take a Malindo Air relief flight to Malaysia, said the report. The immigration department caught them at the airport and they will be handed over to the Delhi Police, it said.
The gathering, organised by Islamic missionary group Tablighi Jamaat last month in Delhi's Nizamuddin, has emerged as a major hotspot of the novel coronavirus infection. Nearly a third of the cases in the country have been linked to the Jamaat, including several deaths.
The congregation was attended by thousands of people, including a huge number of foreigners. According to the authorities, many of the foreigners having tourist visas had violated the norms by participating in religious events. Police have begun tracing their mobile data to track them down, reports said.
The home ministry has blacklisted about 960 foreigners and cancelled their tourist visas, an official said on Friday. Action has also been ordered against them for misusing their tourist visas, reports said.
Related news: Police try contact tracing of Tablighi Jammat attendees via cellphone data