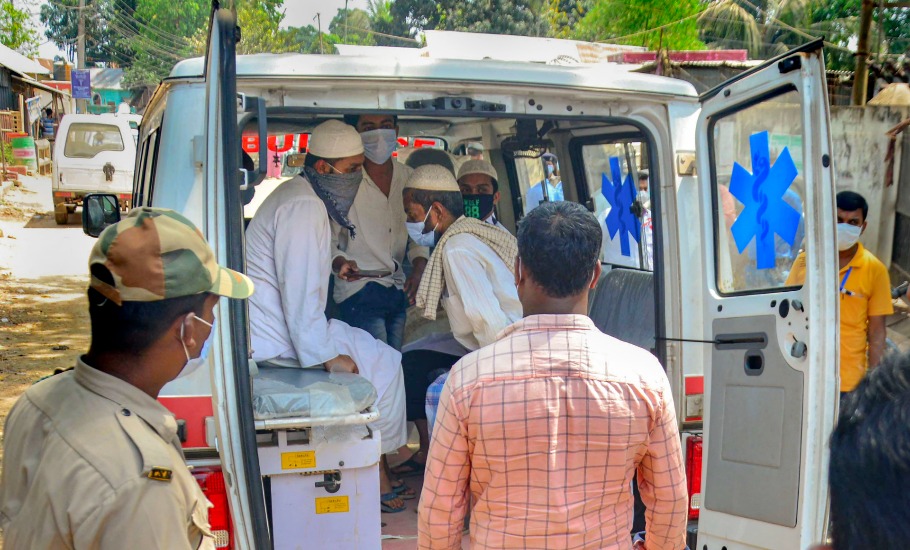 With the number of confirmed coronavirus cases witnessing a sudden spike after several people who attended a religious congregation in the Nizamuddin area in the national capital, police from all states have started contact tracing of the attendees.
According to a report in the NDTV, sources from Delhi Police said that all those who participated in the mass gathering hosted by Tablighi Jamaat, or were in the same area, are being traced with the help of their cellphone data.
After the area and the gathering was identified as a hotspot for the fast-spreading COVID-19 infection, the Crime Branch started their investigation and more than thousand of people were found to have been related to the congregation, including many foreign nationals.
Related news: 1,023 COVID-19 cases in 17 states linked to Tablighi Jamaat: Govt

The number of reported COVID-19 cases grew in the country by a third following the first person to have tested positive from the attendees.
Reports have come up stating that more than 9,000 people attended the congregation from across the country held last month in Delhi, defying the government orders of social distancing and not more than five people can gather at one spot.
With many of the attendees travelling to their native places in different states, there has been a surge in the number of active coronavirus cases.
Sources told the NDTV that the police are on a look out for all those whose GPS location at the time of gathering was active in that area for many days.
On the direction of the Centre, along with the Delhi Police, officers from all states have started the process of contact tracing and mapping the attendees.
It was also reported that a forensic team had visit the site of congregation to do further investigation in the matter.
Related news: COVID-19: Filled with hate, the Hindu mind is beyond repair

In a bid to curb the spread of the novel coronavirus outbreak, Prime Minister Narendra Modi had announced a 21-day countrywide lockdown and urged people to practice social distancing, self-isolating themselves and even home quarantine many who had a recent travel history.
According to the NDTV report, an Indian Air Force sergeant was also traced during the process and has been quarantined as a precautionary measure along with those who came in contact with him.
Delhi Chief Minister Arvind Kejriwal, last week, announced that the police would use cellphone data in their investigations.
To date, more than 900 foreign nationals have been blacklisted and religious activity by them on tourist visas has also been barred. The Union Home Ministry has also promised strict action on the same and said that it is being brief on the matter on a regular basis.