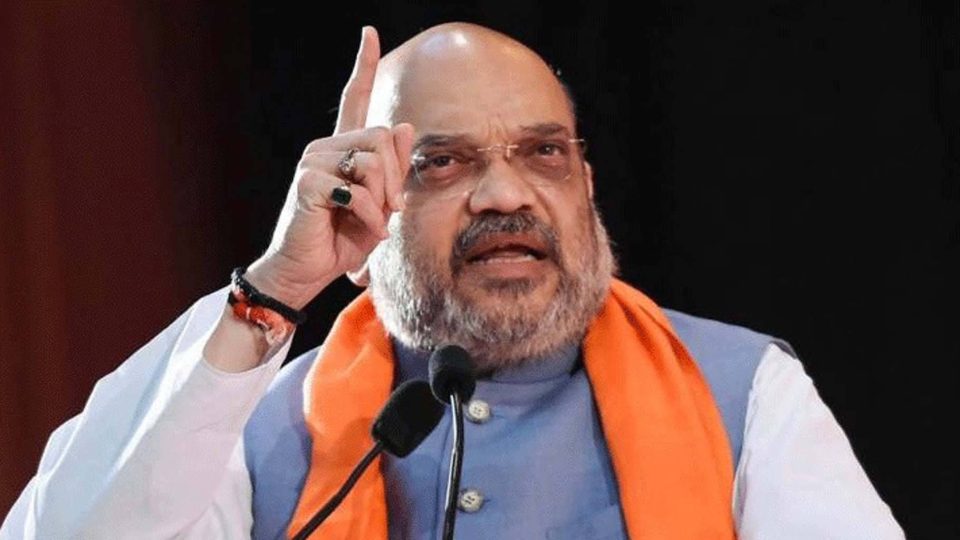 Amit Shah in Telangana: Congress, AIMIM, BRS are '4G, 3G, 2G parties'
Hyderabad, Aug 27 (PTI) Taking a swipe at the Congress, the BRS and AIMIM over dynasty politics, Union Home Minister Amit Shah called them "4G, 3G, 2G" parties.
Speaking at Raitu Gosa - BJP Barosa Public Meeting at Khammam, Shah said the countdown for the "corrupt and oppressive" Chief Minister K Chandrasekhar Rao-led BRS government which is supported by AIMIM chief Asaduddin Owaisi has begun.
"Congress is a 4G party--Jawaharlal Nehru, Indira ji, Rajiv ji and now Rahul Gandhi--It is a four generation party. KCR's party is the 2G party and Owaisi's party is 3G party," Shah said.
"Neither 2G will come, 3G will come nor 4G will come. Now is the turn of the lotus," Shah said.
BRS destroyed the dreams of several people who lost their lives during the separate statehood, Shah charged.
Election is round the corner and the BJP is going to form the government, Shah said exuding confidence that BJP will form the government in Telangana in the upcoming Assembly polls.
"The future Chief Minister of Telangana will be from the BJP under the leadership of PM Modi," he added. PTI VVK GDK SS