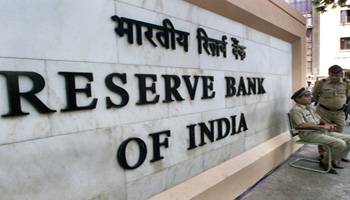 Wary of losses, banks lending less to big industries: RBI report
Even though the Indian economy is limping back to normalcy with pandemic-hit businesses picking up pace, there has been a contraction in credit to large industries and infrastructure due to reluctance shown by banks to lend, the Reserve Bank of India (RBI) said in its study on 'Sectoral deployment of bank credit'.
"Owing to the stressed assets in large industries, there was a general reluctance on the part of bankers to lend to these industries, with the problem getting compounded by the pandemic," the RBI said.
A sharp deceleration in credit growth in the home loan segment and the domino effect it would have on industries like cement, steel and construction, has also been a cause of concern for the central bank.
Related news: Cash still rules in India despite policies aimed at curbing its use
According to the RBI report, credit to industry contracted by 1.3 per cent in January 2021 when compared to 2.5 per cent growth in January 2020. Also, outstanding bank credit to large industries fell by ₹59,610 crore on a year-on-year basis to ₹22.78 lakh crore as on January 29, 2021.
Despite a slow credit flow to large industries, the same to medium industries has been substantial. According to the RBI report, lending to micro and small industries saw a moderate spike between November 2019 and November 2020. Credit to medium industries was 19.1 per cent in January 2021 against 2.8 per cent in 2020 while the same for micro and small industries recorded a growth of 0.9 per cent in January 2021 against 0.5 per cent last year.
"Credit to the industrial sector has generally remained weak in the recent years. A peak of 6.9 per cent was achieved in April 2019 but there has been a continuous decline in credit offtake since then with credit growth turning negative in October 2020," the study said.
The report, however, has predicted the credit offtake to improve in 2021-22 with has seen the beginning of the vaccination process and initiatives by the government to bring the economy back to track.
Related news: In post-Budget meet, FM and RBI mull ways to get out of stimulus
A rise in property purchase seen in the recent months, may be an early of an imminent recovery, the report said.