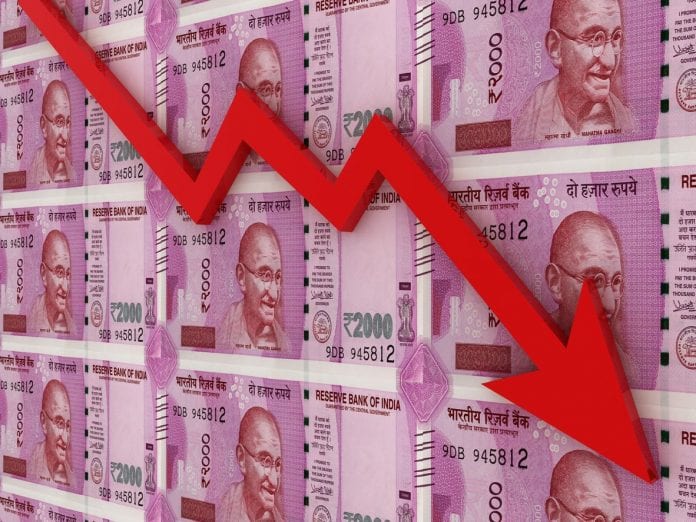 Hopes of a faster economic recovery almost fizzled out on Thursday (December 31) as core sector output dropped by 2.6 per cent in November. The core sector comprises eight industries and accounts for 40.27% of Index of Industrial Production (IIP). The contraction was 0.1 per cent in September and 0.9 per cent in October.
Data released by the industry department says except coal, fertilizer and power, all the other sectors — crude oil, natural gas, refinery products, steel, and cement — witnessed a dip in output in November. Only three sectors — crude oil, natural gas and refinery products — had contracted in October.
Also read: RBI to maintain liquidity for stressed sectors of economy
The core sector output has declined by 11.4 per cent during the first eight months of the current financial year compared to growth of 0.3 per cent in the same period of the previous year.
Separate figures released by the Controller General of Accounts showed the fiscal deficit in eight months to November reached 135.1 per cent of the 2020-21 budget target of ₹ 10.8 lakh crore. This showed sluggish revenue generation and a sharp rise in government spending, giving enough hints that the deficit could stay beyond the Budget target of 3.5 per cent of GDP.
Also read: Expect economy to reach pre-Covid levels by FY22 end, says NITI Aayog VC
Increased government spending can support recovery on the growth front, but may also give rise to a high inflation rate. "Cost-push pressures continue to impinge on core inflation, which could remain sticky. Taking into consideration all these factors, CPI inflation is projected at 6.8 per cent for Q3:2020-21, 5.8 per cent for Q4:2020-21; and 5.2 to 4.6 per cent in H1:2021-22, with risks broadly balanced," the RBI had said.
The prospects of economic recovery also rest on vaccination programme against COVID-19 which gets under way in a couple of days, resulting in increased economic activity. However, slow industrial recovery and a suppressed demand will raise questions over the emerging signs of economic recovery.