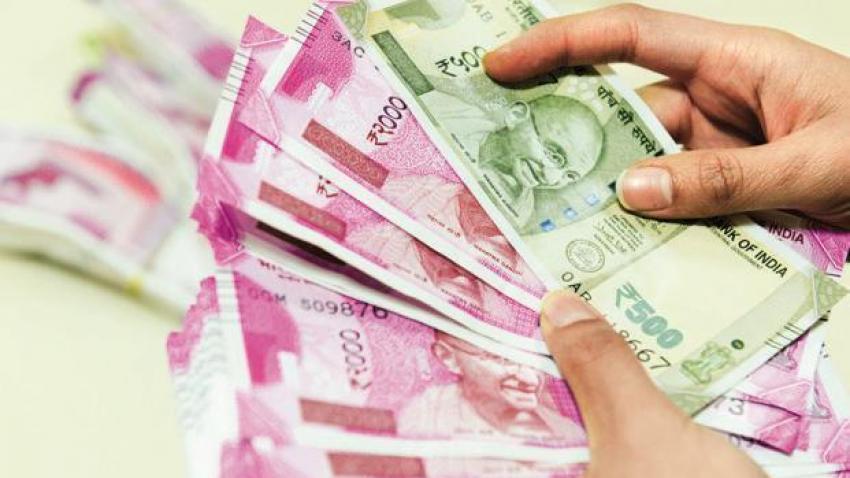 Select nations now allow Indian rupee payments; where, and how it matters
The Reserve Bank of India (RBI) on July 11 last year announced a big decision by allowing trade settlements between India and other countries in Indian rupees (INR). This measure was aimed at facilitating the growth of global trade with emphasis on export from India and to support the interests of the global trading community in Indian rupees.
The decision to allow INR in international trade settlements is considered an important step to facilitate trade with Russia, Iran, and Sri Lanka. To accept payments in rupees, authorised dealer banks will have to open special Rupee Vostro accounts. A Vostro account is established to enable a foreign correspondent bank to act as an agent or provide services as an intermediary for a domestic bank.
Making rupee globally acceptable
When countries import and export goods and services, they have to make payments in a foreign currency. Since the US dollar (USD) is the world's reserve currency, most of these transactions are entered into in USD. If an Indian buyer enters into a transaction with a seller from Germany, he has to first convert his rupees into USD. The seller will receive those dollars which will then be converted into euros.
The RBI is now trying to make the rupee globally acceptable for trade by letting settlements happen in INR, rather than in USD.
The conversion process from one currency to another involves expenses. Indians paid a whopping ₹263 billion as foreign exchange fees including currency conversions in 2020, according to a study by a global technology company, Wise.
Other than trade transactions
Apart from these trade transactions, Indian tourists visiting other countries are also forced to pay in the currency of the visiting country or in any other acceptable currency. Generally, USD, euro, and pound sterling are acceptable in all countries. As India is progressing in its economic reckoning it will be worthwhile to make our currency acceptable in other countries for local payments.
Some neighbouring countries already accept Indian rupees for local payments as detailed below.
Bhutan
Bhutan allows travellers to use Indian rupees except for the ₹2,000 currency notes. The RBI allows travellers to carry currency notes for any amount in denominations up to ₹100, while there is a cap of ₹25,000 for ₹200 and ₹500 denominations.
Nepal
The Nepalese rupee is officially pegged to the Indian rupee. Like Bhutan, the RBI allows travellers to carry currency notes for any amount in denominations up to ₹100, while there is a cap of ₹25,000 for ₹200 and ₹500 denominations.
Bangladesh
Bangladesh's trade deficit with India crossed $10 billion in FY22 due to a big jump in imports from India. The INR has not been declared a legal tender yet there. One Bangladeshi Taka is equal to ₹0.81, which is widely accepted in the country amid Bangladesh's rising imports and falling reserves.
Zimbabwe
India was ranked among Zimbabwe's top five export partners with trade worth $162 million in 2020. It added INR to the basket of eight currencies it uses, after discontinuing its local currency in 2009 due to hyperinflation. Zimbabwe adopted the Indian rupee as legal tender in 2015 due to a shortage of its own currency. However, the use of INR in Zimbabwe is limited and not widely accepted.
Dubai
Some businesses in Dubai, especially those catering to Indian tourists, may accept INR. However, it is advisable to carry United Arab Emirates Dirhams (AED) for transactions in Dubai.
Sri Lanka
Sri Lanka is considering the possibility of allowing the usage of the Indian rupee for local transactions just like the USD, the euro, and the Japanese yen to facilitate Indian tourists and businessmen, as per a recent statement of Sri Lanka's Foreign Minister Ali Sabry. Allowing its direct use would prevent the need for multiple currency conversions for Indian tourists and businessmen.
Also read: India tourists to Sri Lanka can now pay in Indian Rupees
Recent data by the Sri Lanka Tourism Development Authority (SLTDA) revealed that a total of 19,915 Indians, accounting for 19 per cent of all the inbound tourists, visited the island nation in April 2023. The Indians were followed by the Russians (14%) and the tourists from the UK (8%), reported PTI. The new development of allowing INR for local payments in Sri Lanka will be immensely beneficial to Indian tourists and they will be saving substantially on conversion expenses.
As India is trying its best to bail Sri Lanka out of its financial crisis, more and more business community will be visiting Sri Lanka for trade purposes and this measure will be beneficial to them also. Already, trade transactions between Sri Lanka and India are billed in Indian rupees.
(The writer is a retired banker.)