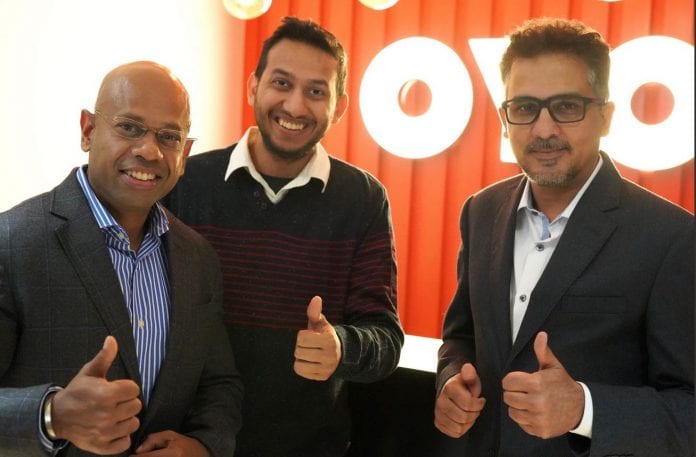 In December, 2018 I stayed in a few of their properties and I must say it was horrible. This brand will cease to exist in few years – Chandra.
This is an excerpt from a client's testimonial that was published in the New York Times on Oyo, a start-up which offers budget hotel rooms. Founded in 2013 by a 19-year-old, Ritesh Agarwal, Oyo is now one of the fastest growing chains of hotels in the world. It expects to be the largest hotel chain three years from now.
But Oyo is coming apart. As the reader predicted in his letter to NYT, the fastest growing hotel chain valued at $10 billion is already facing hiccups and may just not be around by 2023, the year Oyo expects to be the largest hotel chain in the world.
On a firing spree
Over the past few weeks, Oyo has been firing its executives, shuffling them around and closing down verticals in an exercise aimed at turning around the company, which probably comes from a diktat from its main investor, SoftBank. But the trouble at Oyo has been brewing for over a year now. It brought in Aditya Ghosh, a former president of IndiGo, to stop the rot but he himself was shifted to a role which has no real power. According to various reports, Ghosh was shifted out mainly because of the Oyo founder's reluctance to give him space to set right the company.
Also read: Is Indian economy in stagflation with growth rate at a 10-year low?
According to another report, firings have not stopped. During the past few weeks, the company had to let go around 2,500 employees and more are expected to leave, but the point is how many will be retained of the 12,000-odd employees it has on its rolls.
The operations have grown to such a large extent that Oyo now offers 1.2 million rooms in over 80 countries including China. It has raised over $2.5 billion in funding so far but losses have been mounting at the same time.
What went wrong?
Where exactly has Oyo, seen at one time as a feather in the cap of India's start-up eco-system which has seen the likes of Flipkart and Ola grow to multi-billion dollar companies, gone wrong? While one of the investment firms has said that Oyo is going through the pains of growing up and not much should be made of its current troubles, not everyone is convinced about this argument. Growing up fast, burning cash by the millions is all right but wrong business practices are not, which many of the vendors and partner-hotels have routinely accused Oyo of.
Also read: Govt working on more measures to boost economy: Finance Minister
Reports about how Oyo does not pay the promised fee to partner hotels and how the owners of these hotels have now stopped entertaining guests are mounting. But there is a larger issue to this aspect. Both Flipkart and Amazon face similar accusations from their seller-partners, and their protests are growing as can be seen from the country-wide agitation by them during the visit of Amazon founder, Jeff Bezos.
The richest man in the world was also snubbed by the government as its ministers kept away from shaking hands with him. The commerce minister even said at an event that Bezos' announcement of an incremental $1 billion investment in India does not cut much ice with the government. He even went up to the extent of saying that how can a marketplace like Amazon post losses.
Perils of fast growth
Oyo may not face an immediate backlash from the Centre as it is a home-grown start-up but it may not be for long. There have been reports about tax evasion and if the war between Oyo and partner-hotels escalates, the government may be forced to intervene. Oyo has grown too fast for its own good in trying to match the global vision of its founder, Agarwal. In trying to do so, rules have been bent, according to media reports. What Agarwal may want to do is take a pause and reorganise his businesses, win back the confidence of his partners and for some time at least forget about the scale. Yes, move the 2023 target to a later year.
It may be easier said than done because Agarwal is not the only one who runs the business. He has SoftBank and other investors who may be pushing him to scale faster and faster but it will do no one any good if the business itself collapses. It is time to think and pause.