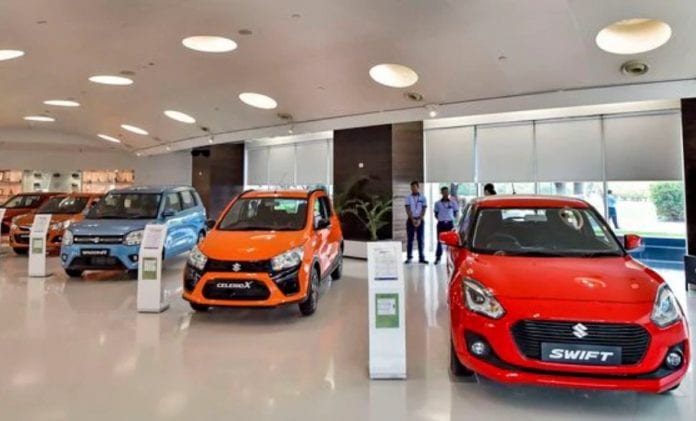 The Federal brings you what's keeping the business world abuzz on Thursday (April 27).
Maruti Q4 profit jumps 42%
The country's largest car maker Maruti Suzuki India has reported a 42 per cent year-on-year increase in net profit at Rs 2,670 crore in the quarter ended March 31, 2023. This was because of the recovery in car sales and supply chain disruptions.
What it implies: With the focus on the sale of high-cost sports utility vehicles, the bottomline has substantially increased, but the revenue growth was lower than expected year on year at Rs 32,048 crore, an increase of 20%. A major concern for the carmaker is that its mainstay base, small cars are unlikely to grow. Maruti Suzuki's chairman RC Bhargava states that small cars are becoming unaffordable because of rising commodity prices and increasing inflation. Nevertheless, Maruti sold 2,32,911 units of entry-level vehicles in 2022-23, recording a 10% increase in sales. Maruti Suzuki now expects to get a leadership position in the SUV segment, with robust hybrid offerings being rolled out over the next few years. However, supply chain challenges will remain longer, with the semiconductor shortage leading to a 1,70,000 production shortfall in FY23.
Also read: Maruti Suzuki updates all models to meet stricter emission standards
Hindujas, the sole bidder for Reliance Capital, make ₹9,650 crore offer
The Hinduja Group was the sole bidder for Reliance Capital in the second round of the auction, with an offer of ₹9,650 crore to the lenders of the debt-ridden company.
What it implies: If Hindujas win the bid, they will have access to a ready-to-use NBFC licence. In addition, the transaction will include other firms that require separate licences from other regulatory organisations, such as the Insurance Regulatory and Development Authority of India (IRDAI), the Reserve Bank of India (RBI), and market and commodities authorities. RCL has a total market cap of Rs 284 crore. The low valuation reflects the NBFC's losses of Rs 8,055 crore in 2021-22 on sales of Rs 19,273 crore.
Godrej in talks with Raymond for consumer care business deal
Godrej is learnt to be in advanced talks to acquire Raymond's consumer care business, including male grooming brand Park Avenue and Kamasutra condoms.
What it implies: The potential deal will help Godrej expand its presence in men's personal care and help enter the sexual wellness categories. The Singhania family-backed Raymond group has been attempting to sell its consumer care division for over two years. Last year, Good Glam Group planned to buy Raymond's consumer care business for about Rs 2,500 crore but had to abandon the talks midway due to valuation issues.
The FMCG part of the 90-year-old diversified firm, Raymond Consumer Care, has a strong presence in the Indian deodorant and condom sectors and a competitive presence in several other categories. The company generated Rs 522 crore in revenue in FY22 through its brands Park Avenue, Raymond, and Kamasutra in categories such as fragrances, male grooming, home care, and sexual wellness. The Raymond Group owns more than 47% of the consumer care business.
Also read: Reliance Retail enters JV with Haryana firm Circle E for toy manufacturing: Report
Coal India sets target for achieving 1 billion tonne production by 2025-26
About 52 projects are expected to power Coal India's target of 1 billion tonnes in production.
What it implies: Coal India's target of achieving 1 billion tonnes coal production is a moving target. Last year, Coal India had said it had set a target of reaching 1 billion coal production by 2024-25, which has now been reset to 2025-26. However, the silver lining in a scenario like this is that Coal India has said there will not be any power crisis due to the coal shortage during the summer months.