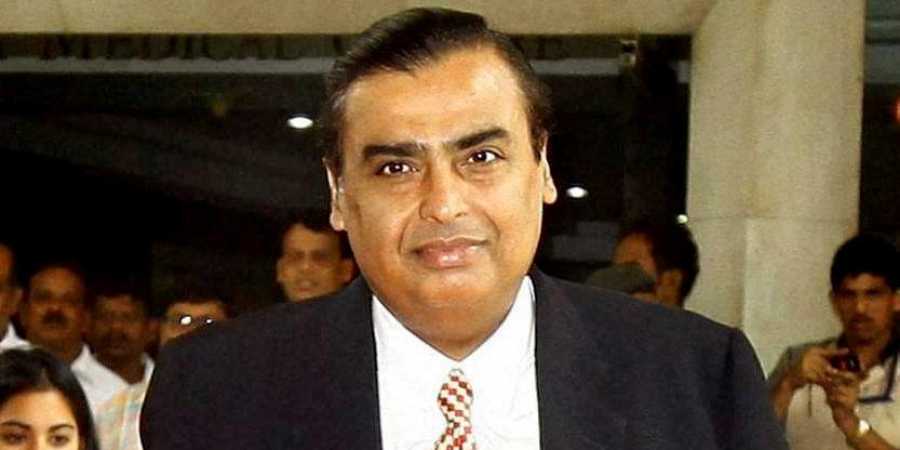 Reliance Industries chairman and Asia's richest man Mukesh Ambani on Tuesday (December 15) said India will grow to be among the top three economies in the world in the next two decades and its per capita income would more than double.
"I firmly believe that in the next two decades, India will grow to be among the top three economies in the world," Ambani said during an online chat with Facebook founder Mark Zuckerberg at the Fuel for India 2020 event.
During the interaction, Ambani told Zuckerberg that India's middle class, which constitutes half of the nation's total number of households, will grow three to four per cent per year.
More importantly, it will become a premier digital society, with young people driving it, he said.
Related news: India's data protection law can give big filip to digital economy: Facebook
"And our per capita income will go from USD 1,800-2,000 per capita to USD 5,000 per capita," PTI quoted him as saying.
Stating that the future will witness a "premier digital society" which will be driven by young people, Ambani told Zuckerberg that the country is looking forward to Facebook's involvement in India.
"Facebook and a lot of other companies and entrepreneurs in the world have a golden opportunity to be in India, to be part of this economic and social transformation that will accelerate in the coming decades," he said.
"How grateful I am for everything that you and your companies do in our partnership…I am incredibly grateful for your partnership in this. Thank you," Zuckerberg told Ambani.
The Fuel for India 2020 is a campaign by the internet major to "showcase the most powerful stories of change in India" and show how the company would help the change-makers through its products, programmes and plans.
During the interaction, Zuckerberg said the campaign is in line with Prime Minister Narendra Modi's Digital India Vision, which has "opened up opportunities for the industry to partner with the government to accelerate growth and development through technology."
Facebook in April collaborated with Reliance Industries by announcing an investment of ₹43,574 crore in its digital arm Jio.
Related news: Facebook fears attack on staff if it acts against Bajrang Dal
Referring to the same, Ambani said, "I have no hesitation in going on record, that it is your investment that set the ball rolling. Not only for Jio, but for the Indian FDI which has been the largest-ever in its history. And the partnership between Jio and Facebook, will actually demonstrate that it is great for India, Indians, and small Indian businesses."
Zuckerberg also hoped that the Facebook-Jio partnership would help in supporting millions of small businesses in India, especially those reeling from the impact of the COVID-19 pandemic.
(With inputs from agencies)