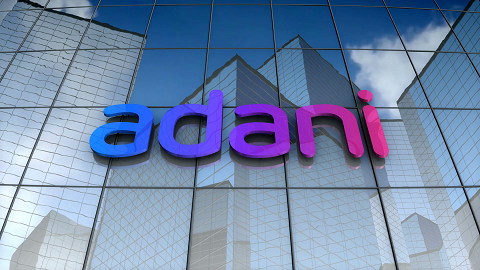 Adani Group has suspended work on a Rs 34,900-crore petrochemical project at Mundra in Gujarat as it focuses on a "comeback strategy" in the wake of the damning Hindenburg Research report.
The group's comeback strategy is based on addressing investor concerns around debt by repaying some loans, consolidating operations, and fighting off allegations posed by the US-based short seller.
Re-evaluating projects
Adani Enterprises Ltd (AEL) had in 2021 incorporated a wholly-owned subsidiary, Mundra Petrochem Ltd, for setting up a greenfield coal-to-PVC plant at Adani Ports and Special Economic Zone (APSEZ) land in Gujarat's Kutch district.
But after the January 24 Hindenburg report alleging accounting fraud, stock manipulations, and other corporate governance lapses chopped off about $140 billion from the market value of Gautam Adani's empire, the apples-to-airport group is hoping to claw back and calm jittery investors and lenders through a comeback strategy.
Also read: Adani repays $2.15 bn share-backed financing; prepays $500 mn for Ambuja acquisition
The group has denied all allegations levelled by Hindenburg. As part of this, projects are being re-evaluated based on cashflow and finance available. Among the projects the group has decided not to pursue for the time being is the 1-million-tonne-per-annum Green PVC project, two sources in the know confirmed to PTI.
All activities suspended
The group has shot off mails to vendors and suppliers to "suspend all activities" immediately for Mundra Petrochem's Green PVC project "till further notice".
The management, according to the mail seen by PTI, was "re-evaluating various project/s being implemented at group level in different business verticals. Based on future cashflow and finance, some of the project/s are being re-evaluated for its continuation and revision in timeline."
A group spokesperson said AEL will evaluate the status of growth projects in primary industry vertical over the coming months.
Also read: Adani companies did ₹10,000 cr scam in power generation in 2 states: AAP
"The balance sheet of each of our independent portfolio companies is very strong. We have industry-leading project development and execution capabilities, strong corporate governance, secure assets, strong cashflows, and our business plan is fully funded. We remain focused on executing our previously outlined strategy to create value for our stakeholders," the spokesperson said.
PVC production
The unit was to have a poly-vinyl-chloride (PVC) production capacity of 2,000 KTPA (kilo tonne per annum) requiring 3.1 million tonne per annum (MTPA) of coal that was to be imported from Australia, Russia, and other countries.
PVC is the world's third-most widely produced synthetic polymer of plastic. It finds wide applications — from flooring to making sewage pipes and other pipe applications, in insulation on electrical wires, packaging and manufacture of aprons, etc.
Adani Group planned the project as PVC demand in India — at around 3.5 MTPA — was growing at the rate of 7% year-on-year. With near-stagnant domestic production of PVC at 1.4 million tonne, India depends on imports to keep pace with the demand.
Also read: Adani Power amalgamates six subsidiary companies
As part of the comeback strategy, the group has also cancelled a Rs 7,000-crore coal plant purchase and shelved plans to bid for stake in power trader PTC to conserve expenses. It has repaid some debt and pre-paid some of the finances raised by pledging promoter stake in group companies.
(With agency inputs)