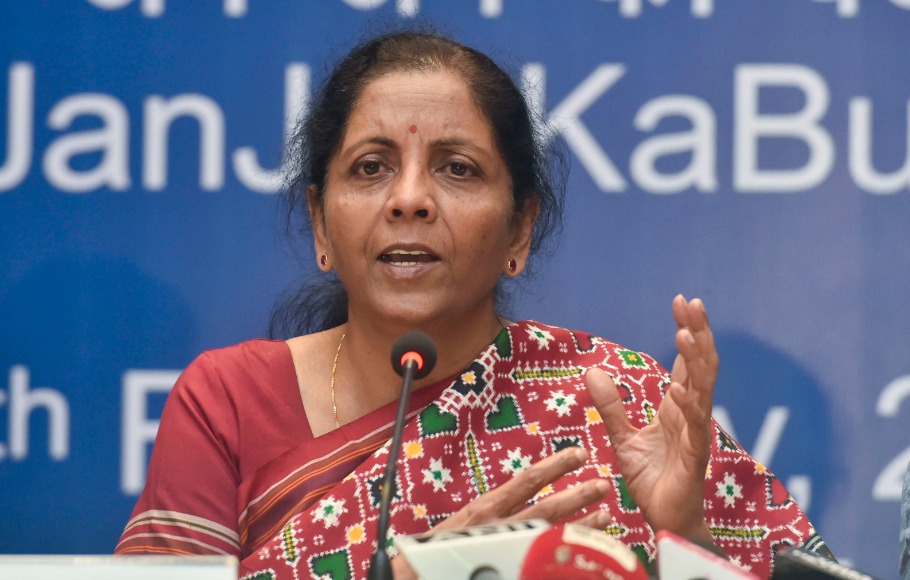 Expected much but received little: MSME sector on FM's announcement
Finance Minister Nirmala Sitharaman's announcement May 13 for the Ministry of Micro, Small and Medium Enterprises (MSME) sector has come as manna from heaven for some people. But how is it really perceived in the field? The Federal tried to find the observations from some MSME entrepreneurs in Tamil Nadu.
For Raja, proprietor at Annai Candle Industry in Tirunelveli district, the announcement is big, but will offer little benefit. It is just like a big stomach, but a handful of food can settle it, he says. "The things related to EPF and ESI can be welcomed. These will help us to reduce our burden. But other than these, if they come forward to ease the interest for term loans or give some waivers it will be useful for us," he says.
Under Prime Minister Employment Generation Programme (PMEGP), one can borrow a loan of up to ₹25 lakh. But this cap has not been changed for many years. Women and rural entrepreneurs get 35 per cent subsidy in it. But now the government has changed the definition of a micro-enterprise and has brought in turnover as additional criteria. What if an entrepreneur has been left out under the purview of this definition, asks Raja.
Related News: Amid rising COVID-19 cases, FM unveils 2nd tranche of economic package
Sekar, a proprietor at Tirunelveli-based Bala Leather Products, says the announcement will do no good for entrepreneurs. "After the relaxation, only 25 per cent of business has been happening. Already we are worried about how to pay the interest for loans we had taken. At this point, if the government pushes us to get additional loans, we will become more debt-ridden," he says.
For Isithor Silva, who runs a plastic manufacturing company named Roabi Engineering in Tirunelveli, the collateral-free loan seems to be a shot in the arm for MSMEs. "But the question is whether banks will come forward to give the loan without asking for any pledge. The government did not clarify which bank should we approach and what kind of businesses would be given a priority," he says.
Echoing the view, S Ashok, who runs Premsen Engineering Corporation in Cuddalore, which manufactures equipment for chemical industries says banks have never distributed loans without credit guarantee. "Until now, we have not received any guidelines. The announcement has no mention of interest rates for subordinate debts," he says.
Related News: Govt announces free foodgrain to migrants; PDS cards to be portable across states
"We expected that the government would waive the loan interest for at least three months between March and May. But there is no information in this regard," says Ashok. With regard to the government's decision of paying employees a share of provident fund, he says most MSMEs in Tamil Nadu will not get any major benefit from this move.
"The government says it will pay the PF contribution of employees who receive less than ₹15,000 a month. But, the minimum salary had already crossed the said limit in the state," he says.
V Karthikeyan, CEO of Euphoria Media Solutions, says the announcement is not a relief, but a stimulus package. "It will definitely increase the liquidity, but these kinds of modifications of rules will not bring any major change in the economy," he says.
Related News: COVID-19: Organised private sector plans salary cuts, layoffs, reveals survey
However, S Sivakumar, a Chennai-based merchant banker, differs. According to him, the move will revamp the economy to an extent. "The redefining of MSMEs are much-needed. It was in the pipeline for many years," he says.
"Secondly, banks will not hesitate to give away loans since the credit guarantee is given by the government. Thirdly, companies with non-performing assets (NPA) now have the opportunity to bounce back with the help of subordinate debts. If entrepreneurs are smart enough, they can surely reduce NPA. We can expect at least 60 to 70 per cent of companies will overcome NPA," he says.
However, all these announcements will bear fruit only if the RBI and the Union Finance Ministry draft the guidelines together, adds Sivakumar.