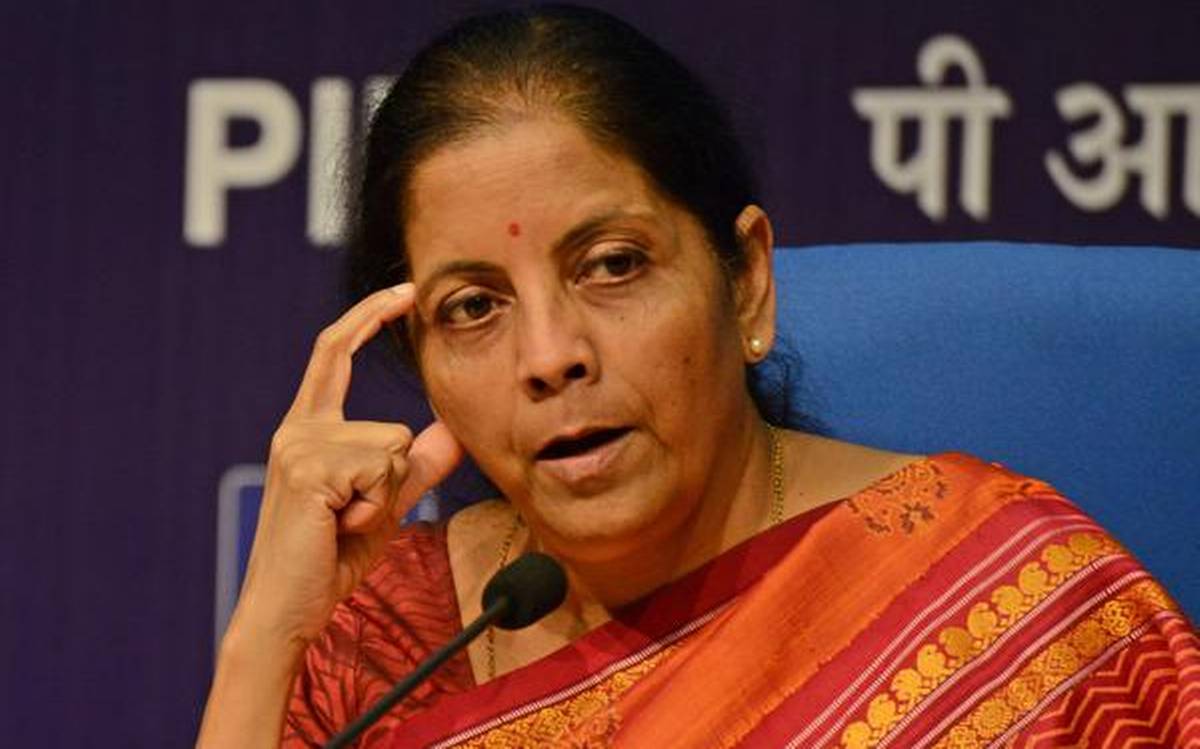 Amid rising COVID-19 cases, FM unveils 2nd tranche of economic package
Nirmala Sitharaman-led Finance Ministry on Thursday (May 14) unveiled new special measures amounting to over ₹3 lakh crore for the migrant workers, farmers, and other segments of the economy to help them amidst the COVID-19 pandemic.
The Finance Minister's special economic stimulus is in tandem with Prime Minister Narendra Modi's announcement of ₹20 lakh crore economic package to facilitate the nation become self-reliant amid the COVID-19 pandemic.
Free food grains supply to all migrants for the next 2 months. For non-card holders, they shall be given 5kg wheat/rice per person & 1 kg chana per family/month for 2 months. 8 crore migrants will benefit- Rs 3500 crores to be spent on this: FM pic.twitter.com/CNmYR5EwOX

— ANI (@ANI) May 14, 2020
Sitharaman unveiled the second round of these special relief measures, with a total amount of ₹3.16 lakh crore in terms of the concessional credit for farmers, the working capital loan for street vendors, and free foodgrains for the migrant workers.
RELATED NEWS: No limo, small guest lists among President's austerity measures
On Wednesday (May 13), measures worth about ₹5.94 lakh crore were also announced which mostly included the off-budget credit lines and a support for small businesses, non-banking finance companies as well as power distribution companies.
Meanwhile, the nationwide COVID-19 tally has begun inching towards the 80,000 mark, with some states such as Kerala, Assam and Goa have shown a sudden spike in new cases after having flattened the curve. The death toll in the country has crossed 2,500, while more than 26,000 people have recovered so far even as Odisha, West Bengal and Bihar have been reporting higher rates for the past few days.
Union Health Minister Harsh Vardhan, however, said that the doubling time of the number of positive cases has improved to 13.9 days in the last three days.
#COVID19 से निपटने की तैयारियों को लेकर आज राष्ट्रीय रोग नियंत्रण केंद्र #NCDC का दौरा करने के बाद मैंने मीडिया से कहा कि #COVIDー19 के रोगियों की पहचान के लिए देश में टेस्ट की रफ्तार तेज गति से आगे बढ़ रही है व रोजाना करीब 1 लाख टेस्ट हो रहे हैं।@Director_NCDC @MoHFW_INDIA pic.twitter.com/dOr0lVlC9T

— Dr Harsh Vardhan (@drharshvardhan) May 14, 2020

He added that the testing capability in India has also been ramped up to nearly one lakh tests on a daily basis and the total number of COVID-19 tests conducted so far is about 20 lakh now.