The mood in Airlines House, the headquarters of Air India in New Delhi, is sombre. Just about a fortnight after civil aviation minister Hardeep Puri said that the airline will have to shut down if not sold off first, employees of the carrier seem to be a worried lot.
Even the top management is anxious, at its wits' end since the airline is running hand to mouth. A source in the know says Air India has money left for only a week to run operations, no promises from the government of any further cash infusion and the airline's creditors are becoming increasingly wary of continuing services in the present atmosphere of uncertainty.
This source says the chairman and managing director Ashwani Lohani has "written several letters" to the government, explaining the precarious financial position and asking for the promised second tranche of ₹2,400 crore from the government to pay off the interest accrued due to its enormous debt pile. But nothing has come, neither the money nor a reply to the many letters.
Advertisement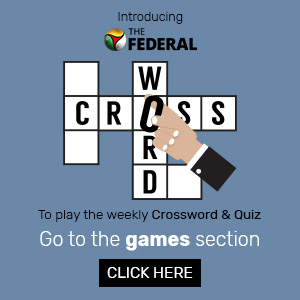 This source claims that despite the pronouncements of the government about having transferred roughly half the debt on the airline's books to a Special Purpose Vehicle (SPV), this debt remains on the books since the transfer process is still not complete.
"This means we still have the annual obligation for paying interest on this debt, which is why Air India was promised ₹5,000 crore of sovereign guarantee last year. Of this promised sum, only ₹2,600 crore has come in till now. We are asking for the remaining ₹2,400 crore but our entreaties have fallen on deaf ears."
A spokesperson for Air India declined to comment.
Global aviation consultancy CAPA noted last week that the cash position of the Indian airline industry remained under pressure with corresponding risks. "Most carriers other than IndiGo continue to be precariously placed, with cash balances available – in some cases – to cover only a few days or weeks of expenses."
So should the position at Air India be alarming anyone?
CAPA said cash shortage at Air India has meant "up to 26 of its aircraft are currently grounded (which at one stage had reached 32 aircraft). The government needs to provide Air India with $300-400 million (₹2,100 to ₹2,800 crore) of funds to ensure that all of its fleet continues to fly, which will improve its financial performance." According to the source quoted above, aircraft are sitting on the ground for want of spares (they span all types of aircraft, needed for domestic as well as international operations) and this is affecting the airline's day to day business. This person said Rs 1000 crore is needed to get these aircraft back in the air and unless this money comes in somehow, cannibalisation may begin. In simple words, parts from these aircraft sitting on the ground may be used to keep those already in the air operational.
This source further says dues to vendors and creditors till now this fiscal have touched Rs 8,500 crore and the airline has no money to pay these dues. It is already spending about Rs 18 crore a day buying fuel to run operations, with fuel suppliers already having put it on the cash-and-carry mode. So why has the situation at Air India turned dire?
Minister Puri's statement about the airline shutting down unless it got sold off first has rattled all and sundry. The statement came after vendors and suppliers to airlines in India had faced irreversible losses due to the demise of Jet Airways (it shut operation this April). It also came after many of these vendors had presumed that the transfer of Air India from government's hands into private hands would likely mean a seamless transfer of their dues to the new owner, who would be bound to honour these dues. If Air India is to shut down, there will be no way to recover dues, say vendors.
Also read: Shut Air India down, selling it will only lead to bigger problems
"Agents who do group bookings for us have turned sceptical and this is hurting our business the most. Others such as suppliers for cabs, hotel stays etc are also becoming problematic. Fuel suppliers are already taking daily payments for fuel uplift….there was really no need for the minister to talk about shutting down the airline. Anyway, the airline can find a good suitor only if it continues operations and for that, government needs to step forward with required funds," the source added.
This sentiment finds an echo in a Facebook post of CMD Lohani on Saturday, in which he said,
"Air India needs to survive till it is sold. I wonder why is it so difficult for this appreciation to sink in and also that in this environment of disinvestment, expecting a radical improvement bordering on a turnaround is an impractical thought. That output can be given sans inputs is a grossly impractical thought…"
The Modi government has been trying to once again put Air India on the block, after a failed attempt during its first term. But record losses and a huge debt pile make this selloff task a tough one. The government has already indicated sweeteners (compared to the terms of the sale in the first attempt): tweaking FDI restrictions on foreign airlines investing in Indian carriers, taking away more of the debt than previously promised and agreeing to a near complete exit from the airline. But the latest financials may still cast a shadow on the disinvestment process.
Besides, there is ambiguity over whether a case by a former pilot landing up in NCLT would allow the disinvestment process to even commence.
In 2018-19, Air India reported an increase of over ₹3,000 crore in losses to post its highest ever net loss of ₹8,474.8 crore. It was losing almost ₹23 crore each day of last fiscal – this is the highest loss since the two erstwhile airlines were merged to form the present entity in 2007. The net loss for FY18 was ₹5,348 crore. Also, according to the airline's auditors, the accumulated losses of Air India now stand at a whopping ₹62,694 crore. AI's current liabilities exceeded its current assets by ₹65,245.87 crore as on March 31 this year. Total debt on its books on that date was ₹58,255.9 crore.
Also read: Taking steps to protect interests of employees: Air India chief
Air India's latest numbers show that not only is the airline sinking deeper into losses, its subsidiaries are also not in the pink of health.
As of March this year, Air India had five subsidiaries: AI Express, Alliance Air (domestic low cost), Hotel Corporation of India, Air India Air Transport Services (wholly owned ground handling arm), Air India Engineering Services and AISATS (ground handling joint venture with SATS of Singapore). During 2018-19, four of these six subsidiaries also reported losses; small profits accrued only from the two ground handling arms.
The urgency to dispose of Air India has significantly increased early in the life of NDA 2, not the least because of the pressure to restore the government's balance sheet, which is already looking wan after the mega tax giveaway to corporates. Disinvestment is one way to narrow the yawning fiscal deficit. But with the airline's finances on the brink of a collapse, losses spiralling, vendors wary and unrelated court cases casting a shadow over the commencement of the disinvestment process, it may be a long while before the airline takes flight.