Last week, Civil Aviation Minister Hardeep Singh Puri told Parliament that Air India will have to be closed down if it can't find a buyer.
Earlier attempts to sell the airline have not been fruitful and hence this time the government wants to sweeten the offer and what is being considered, according to reports, is to waive off a large part of the debt portion, which as per various estimates, is around ₹57,000 crore. Also, the government is now willing to sell 100% of the airline as compared with 74% earlier.
Also read | How mounting losses make Air India disinvestment a tall order
Advertisement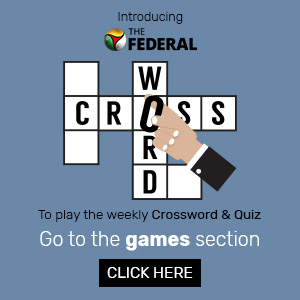 The government's seriousness can be gauged from the fact that next month itself, it plans to float an expression of interest apart from taking every opportunity either in Parliament or at public events to air its commitment to privatise the airline.
It also plans to come out with a draft share purchase agreement which will have complete details of liabilities including costs and under special arrangements, potential bidders can seek clarifications before they decide to throw their respective hats in the ring.
Also read | Relaxing FDI in civil aviation to get Air India off govt's back?
For those who might be interested in buying the airline, and there are not many as of now, it may be noted the airline flies to 102 destinations, including 45 international ones, and accounts for around 17% of India's international traffic.
However, its market share is as high as 47% (the highest by any airline in the country) if one includes the low-cost Air India Express. As per various estimates, Air India is also the only among a host of airlines in India which has slots at key airports across the globe, given a slot at Heathrow airport in London can cost upwards of $76 million. The airline has a fleet of 172 aircraft, including 87 owned by the airline.
Also read | Air India loses ₹21 crore each day, but manages to stay afloat
All these could come at a cost of about ₹25,000 crore-₹30,000 crore (about $4 billion) as compared with a three-year-ago figure of ₹16,000 crore-₹30,000 crore, as per ICICI Securities.
This obviously begs the question whether any airline, domestic or international, would be keen to buy an airline by paying up to $4 billion. While the government is trying to make it as attractive as possible for a potential buyer to take the bait, not many may still be keen to consider it seriously.
Also read | Taking steps to protect interests of employees: Air India chief
There are several reasons behind it:
One doesn't even know how much debt the airline has. It could be much more than what the government might assume it to be. Not long ago the airline's CMD came out with a figure of ₹45,000 crore, which was within days revised to ₹60,000 crore by a minister. Therefore, for potential buyers, it now looks like a bottomless pit.
The employees aren't too convinced about the sale. There are about 11,000 employees of which, according to various reports, 37% will retire in the next five years. The employee cost is at around 11% of the total cost which the government claims are far lesser than other international airlines where employee cost is one-fifth of the total costs.
Air India employees also receive a pension (self-contributory), health benefits and free tickets for the retired, which may vanish once the airline gets privatised.
The government is learnt to have assured the employees their jobs will be guaranteed for the next 12 months once the airline is sold off to a bidder. Such assurances will only dilute the interest of any potential buyer who may want to start with a clean slate as the government's criteria for selecting the staff is bound by reservation quota and other considerations that are not based on merit.
Also read | Interests of Air India employees would be protected: Centre
Even if a large portion of the debt gets transferred to a special purpose vehicle, there will be at least ₹20,000 crore-₹25,000 crore which will remain in the books. It obviously means that besides paying $4 billion, a bidder will have to take over an equal amount or thereabouts which will be needed to be serviced even though about ₹2,700 crore out of ₹4,400 crore yearly interest payment will be taken out once the SPV becomes operational.
The only option for the government will be to take over all the debt which might neutralise any gains from the sale itself. Add to it the yearly loss the airline incurs, Air India may start looking far lesser attractive for the potential buyers. For 2018-19, the airline posted an operating loss of ₹4,685 crore while the total debt as of March 2019 amounted to ₹58,282.92 crore.
The BJP's economic wing, Swadeshi Jagran Manch, which acts as a whistleblower, conscience keeper and also as a rabble-rouser and on many occasions, all of them at once, is firmly opposed to the disinvestment of the airline.
The fact that it has made leading a quiet life for even private enterprises like Flipkart and Amazon difficult, clearly shows that for a public sector enterprise, it has more than just muscle power to disrupt the privatisation. Assuming that the sale does happen, the acquirer will have to keep looking behind its shoulders all the time to fend off any attempts from the Swadeshi Jagran Manch to make it difficult for it to grow its airline business.
Also read | Air India freezes recruitment, promotions, prepares for stake sale
Members of Parliament, who will be a big casualty of the Air India sale due to the privileges they receive from the airline, might be tempted to keep raising the issue of mismanagement every time the now-privatised entity is involved in one mishap or the other.
Air India, at present a flag carrier of the nation, will no longer be so once it gets privatised, and that might hurt the BJP's nationalistic agenda every time the issue comes up during the elections.
Lastly, why would anyone want to buy an Indian airline when the industry itself is in bad shape with all kinds of regulations making it extremely difficult and airports clogged to the brim, even for the existing ones to survive? Air India, after privatisation, will lose all the privileges it receives as a public sector.
Also read | Air India: With Pak airspace open, operation cost for flights likely to come down
Therefore, it might be in the best interest of the government to shut the airline; offer a handsome VRS to the existing employees and square off at least some of the debt Air India owes and perhaps sell of the rest of the assets like aircraft, slots at international airports and the real estate, and let the private sector to rule the skies.
But then it is easier said than done as this government has always been found wanting when it comes to thinking through an economic problem.