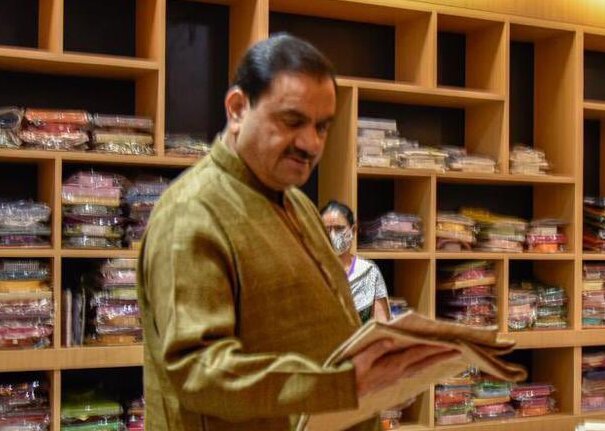 Amid Hindenburg allegations, InGovern bats for Adani Group
Proxy advisory firm says Hindenburg, as a short seller, should be viewed as just another market participant who is motivated to release a negative report in order to drive down the stock price
Adani Enterprises Ltd launched a record $2.45 billion secondary share sale for retail investors on Friday, even as its group company shares fell nearly 20 per cent following a report from New York-based Hindenburg Research alleging that the group had engaged in a brazen stock manipulation and accounting fraud scheme over decades.
In an interesting development, InGovern Research, a proxy advisory firm, stated that Hindenburg, as a short seller, should be viewed as just another market participant who is motivated to release a negative report in order to drive down the stock price. A short sell occurs when an investor borrows a share and sells it in the open market with the intention of buying it back later for a lower price. Short sellers bet on and profit from a drop in the price of a stock.
Also read: Adani Group terms Hindenburg report 'malicious' after stocks crash
The Adani Group companies' market capitalisation fell by $11 billion on January 25, the day Hindenburg Research released its report. The group, which is owned by Gautam Adani, the world's fourth richest man, later claimed that the report was false and that it intended to sue for making unsubstantiated accusations against it.
Hindenburg, on the other hand, has stated that it stands by its report and that if the case is filed in a US court, it will seek documents as part of the legal discovery process ( a formal process of exchanging information).
The research organisation also stated that the Adani Group has yet to address a single substantive issue that it has raised. "At the conclusion of our report, we asked 88 straightforward questions that we believe give the company a chance to be transparent. Adani has yet to respond to any of these questions."
FPO launch
Adani Enterprises intends to use the proceeds from its follow-on public offer (FPO) for capital expenditure and debt repayment. On Wednesday, investors including the Abu Dhabi Investment Authority participated in the anchor portion of the sale. Bidding for retail investors began on Friday and will end on January 31. The company has set a floor price of ₹3,112 ($38.22) per share and a maximum price of ₹ 3,276.
Also read | Hindenburg report: Congress seeks probe into charges against Adani
In a tweet on Thursday, billionaire investor William Ackman said he found Hindenburg Research's report on Adani Group "highly credible and extremely well researched."
No new facts, says InGovern 
According to InGovern, there are no new facts in the Hindenburg report, which is, at best, a compilation of all previous allegations against the Adani Group. Hindenburg has three types of data, according to the company: 
easily verifiable data on market cap, P/E multiples, debt, shareholding patterns, and so on, which are available to all investors

data points that cannot be easily verified: Mauritius entities, and so on 

aspersions based on the past (some over 20+ years), some of which were fully disclosed as part of various offering documents by the Adani Group.
It also stated that some of the allegations in the Hindenburg report have previously been the subject of regulatory scrutiny and that no specific complaints have been made to SEBI for investigation by Hindenburg. The Indian securities market regulator, SEBI, also known as the MCA, primarily acts on specific complaints of fraud or market manipulation.
According to InGovern, the Adani Group's infrastructure businesses have monopolistic characteristics. Some of their infrastructure assets, such as ports, are already generating significant cash flows. Other infrastructure assets are in the development stage and will generate positive cash flows in the coming years. 
Also read: Gautam Adani: Terror attack survivor, Asia's richest man, is now on to a mega FPO
"Even minor increases in customer pricing would result in higher cash inflows. Because many of the listed Adani companies have a low free float, the group can always sell down equity to pay off debt and reduce leverage. According to a CLSA report dated January 26, 2023, Indian banking exposure accounts for less than 40 per cent of total group debt. The majority of the group's incremental funding comes from outside India in the form of USD bonds or rupee bonds issued to foreign investors," said InGovern.
Previously, proxy advisory firms in India advised investors to vote against many proposals submitted by Adani Group companies, according to InGovern. However, these proxy advisory firm recommendations are preceded by discussions with the companies and company comments. Otherwise, only one-sided communication distorts market opinions, it said.