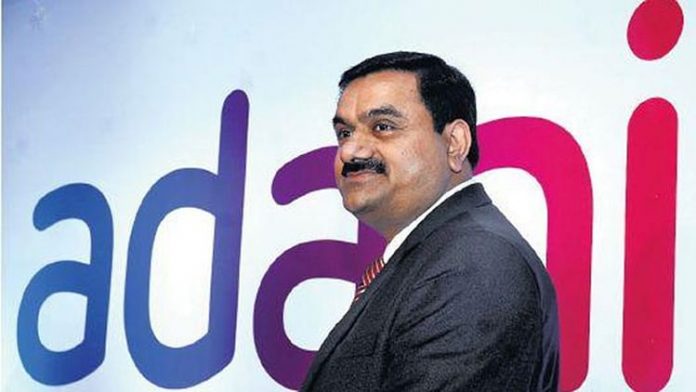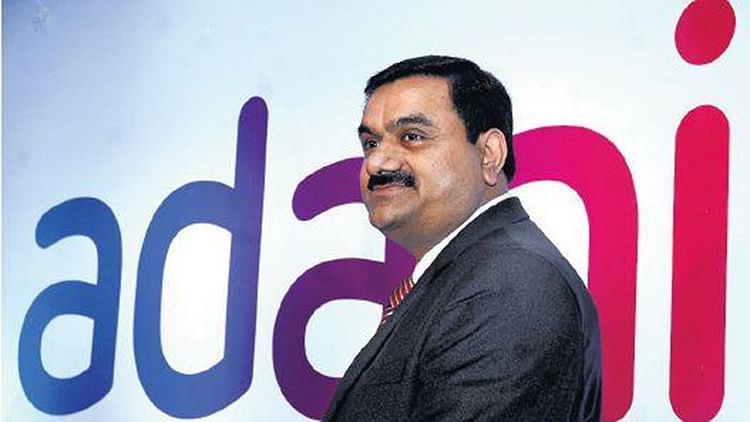 The Congress on Friday (January 27) sought a "serious investigation" by the Securities and Exchange Board of India (SEBI) and the Reserve Bank of India (RBI) into charges of alleged financial irregularities against the Adani Group. The Gautam Adani-led group has dismissed the allegations as "malicious" and "baseless".
Congress chief spokesperson Jairam Ramesh said in a statement that the forensic analysis by Hindenburg Research into the Adani Group needs a probe by SEBI and RBI, the markets and banking regulators, respectively. 
Also read: Adani considering 'legal options' against Hindenburg for 'unresearched report'
"We fully understand the close relationship between the Adani Group and the current government. But it is incumbent on the Congress to urge SEBI and RBI to play their roles as stewards of the financial system and to investigate these allegations in the wider public interest," Ramesh said in the statement.
Hindenburg, a US-based investment research firm that specialises in activist short-selling, alleged that the Adani Group was "engaged in a brazen stock manipulation and accounting fraud". It said its two-year investigation revealed that the Indian conglomerate "has engaged in a brazen stock manipulation and accounting fraud scheme over the course of decades.".
Adani denial
The Adani Group said it was shocked to see the report come out without any attempt to contact it. "The report is a malicious combination of selective misinformation and stale, baseless and discredited allegations that have been tested and rejected by India's highest courts," the group said in a statement.
Ramesh said the Modi government can try and impose censorship. "But in an era of globalisation of Indian businesses and financial markets can Hindenburg-type reports that focus on corporate misgovernance be simply brushed aside and dismissed as being malicious?"
Also read: Gautam Adani: Terror attack survivor, Asia's richest man, is now on to a mega FPO
He said the evolution and modernisation of India's financial markets since the 1991 reforms has aimed to improve transparency and to a level playing field for domestic and foreign investors.
It has specifically sought to increase the transparency of financial flows into the country to prevent round-tripping and money-laundering by actors that could include criminals, terrorists and hostile countries and to reduce dependence on offshore tax havens, the Congress veteran said.
"Don't shut eyes"
"For all its posturing about black money, has the Modi government chosen to turn a blind eye towards illicit activities by its favourite business group? Is there a quid pro quo? Will SEBI investigate these allegations to the fullest and not just in name?" he asked.
Ramesh said the Modi government may have exposed India's financial system to systemic risks through the liberal investments in the Adani Group by strategic state entities like LIC, SBI and other public sector banks.
He claimed that these institutions have liberally financed the Adani Group even as their private sector counterparts have chosen to avoid investing due to concerns over corporate governance and indebtedness.
"As much as 8 percent of LIC's equity assets under management, amounting to a gigantic sum of Rs 74,000 crore, are in Adani companies and comprise its second-largest holding," he said.
Huge risks
State-owned banks have lent twice as much to the Adani group, Ramesh said, adding that this has exposed the crores of Indians who have poured their savings into LIC and SBI to financial risk. Banks such as SBI could face heavy losses in the event of a fall in the  Adani Group share prices, he said.
Also read: Know more about 5 Adani Group companies set for IPOs by 2028
"Will the RBI ensure that risks to financial stability are investigated and contained?" he asked.
The Adani Group, Ramesh said, had built monopolies in ports and airports and become a major player in power, roads, railways, energy and media. The forensic analysis by Hindenburg Research on the Adani Group demands a response from the Congress, he said.
"This is because the Adani Group is no ordinary conglomerate: it is closely identified with Prime Minister Narendra Modi since the time he was (Gujarat) Chief Minister," Ramesh said.