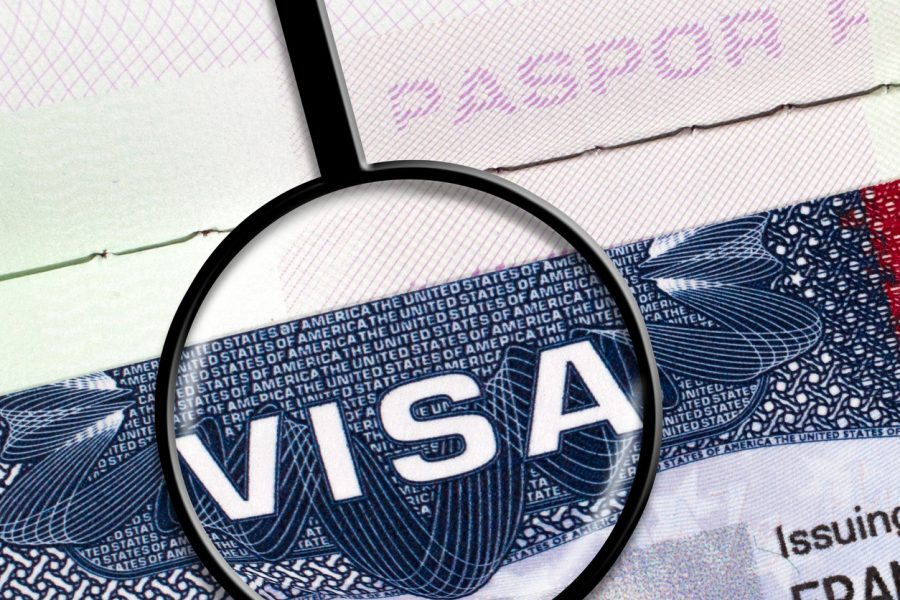 The low annual limit of 85,000 registrations for H-1B petitions is the main problem facing US employers trying to secure foreign talent, according to a new report about the skilled workers' visas, the most sought-after by Indian IT professionals.
The report titled 'H1B Petitions And Denial Rates In FY 2022' by the National Foundation for American Policy (NFAP), a nonpartisan research organisation, said the low annual limit on H-1B petitions resulted in the vast majority of H-1B registrations not being selected.
Amazon had the most approved H-1B petitions for initial employment in FY22, at 6,396. Amazon also had the most new H-1B petitions approved in FY21 and FY20. Infosys had the second most H-1B petitions in FY22 approved for initial employment at 3,151, which was approximately 2,000 fewer for the company than FY21.
Next was TCS with 2,725, also lower than the previous year, followed by Cognizant (2,521), Google (1,562), Meta/Facebook (1,546), HCL America (1,260) and IBM (1,239). 
H-1B petitions are counted in the fiscal year they are approved, not in the cap year the H-1B visa holder begins to work.
Median salaries
According to USCIS data, the median annual salary for H-1B visa holders was $108,000 in FY 2021. In computer-related occupations in FY21, the median salary for H-1B visa holders was $111,000, and the average salary in computer-related occupations was $118,000, the report said.
The H-1B visa is a non-immigrant visa that allows US companies to employ foreign workers in speciality occupations that require theoretical or technical expertise. Technology companies depend on it to hire tens of thousands of employees each year from countries like India and China.
Denial rates
H-1B denial rates had returned to low levels following the Trump administration's losses in federal court during Donald Trump's last year in office, meaning the low annual limit for H-1B petitions is currently the main problem facing employers trying to secure foreign-born talent, said the NFAP report.
The H-1B visa allocations are capped at 85,000 visas per year, with 20,000 of those set aside for workers holding advanced degrees from US institutions. The remaining 65,000 visas are awarded through a lottery system, making the competition for H-1B visas fierce.
In April 2022, the US Citizenship and Immigration Services (USCIS) reported employers submitted over 483,000 H-1B registrations, almost 400,000 more than the 85,000-annual limit.
H-1B visas allow skilled foreign workers to work and live in the US for up to six years in specialised fields such as technology, engineering, and medicine. After six years, it opens up pathways to permanent residency, or green card.
Critical visa
H-1B temporary visas are important because they generally represent the only practical way for a high-skilled foreign national, including an international student, to work long-term in the US and have an opportunity to become an employment-based immigrant and a US citizen, the NFAP said in a statement on Thursday.
At US universities, more than 70 per cent of full-time graduates in electrical engineering and computer and information sciences are international students, it said. This NFAP analysis is based on data from the USCIS H-1B Employer Data Hub.
US Embassy announcement 
Meanwhile the US embassy in India has said Indians seeking renewal of US visa can now submit their applications through the drop box. But such requests will not be entertained through email.
John Ballard, the Consular chief at the US Consulate General in Mumbai, said the US embassy and consulates in India have prepared to receive a record number of visas from Indian students this year. The US embassy adjudicated more than 1,25,000 student visas in 2022.
"It was the most students that we have ever adjudicated here in India and we expect that in 2023 we will have even more Indian students coming in to apply for visas," Ballard told PTI.
(With agency inputs)