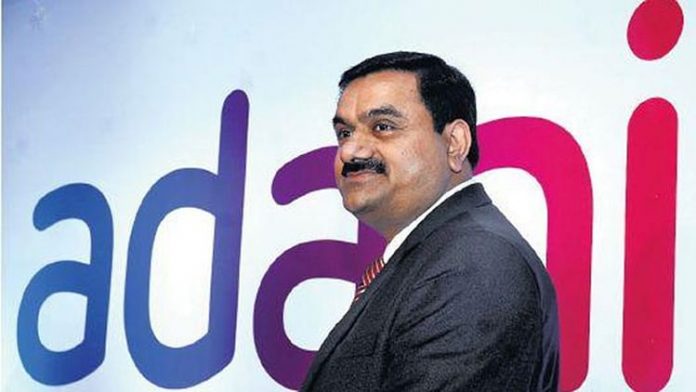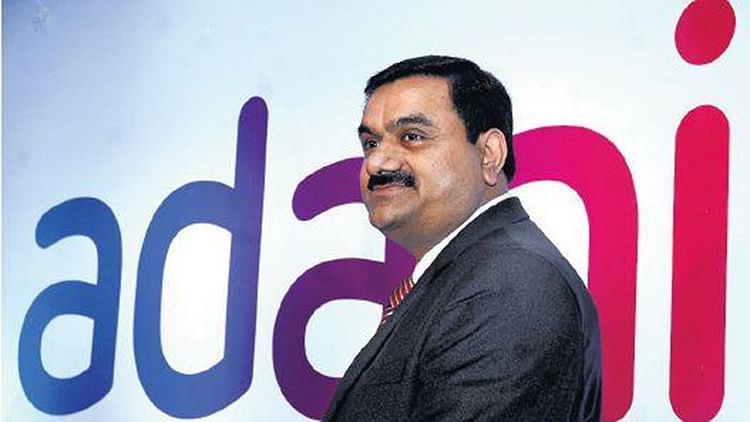 Trouble seems to be mounting for the beleaguered Adani Group as its shares witnessed a significant drop on Wednesday after global brokerage firm Credit Suisse assigned a zero lending value for notes sold by Adani Ports and Special Economic Zone, Adani Green Energy, and Adani Electricity Mumbai Ltd, Bloomberg agency reported.
Adani's finances under intense scrutiny

This is being seen as an indication that billionaire Gautam Adani's finances are under intense scrutiny after allegations of fraud by short-seller Hindenburg Research. As of 3 pm on Wednesday, Adani Enterprises plunged 30 per cent, Adani Ports crashed 25 per cent, Ambuja Cements dropped 19 per cent, Adani Total Gas was down 20 per cent, Adani Wilmar dropped 5 per cent, ACC fell 6.5 per cent and NDTV slumped 5 per cent.
Also read: Amid Hindenburg allegations, Adani Group acquires Israel's Haifa port for $1.2 bn
Shares of public sector banks plunge

Credit Suisse's move came as a major setback to the Adani Group. Besides, it triggered panic selling across financial stocks with shares of public sector banks taking the biggest hit. The Nifty PSU Bank Index tanked 9.4 per cent to 3,628 on the National Stock Exchange (NSE) in Wednesday's intra-day trade.
Among the banks that took a hit included State Bank of India (SBI), Bank of Baroda (BoB), Canara Bank, Punjab National Bank, Union Bank of India, Indian Bank and Indian Overseas Bank. All of them were down in the range of 5 per cent to 10 per cent.
The Hindenburg row had sparked apprehensions in India, as big names like LIC and SBI have invested in the Adani Group. However, global broking and research firm CLSA said last week that the Adani Group poses no "significant downside risk" to Indian banks. "The total exposure of Indian banks is less than 40 per cent of the group's total debt," it said.
Downward trend after Hindenburg row

Adani Group's shares have registered a sharp decline since last week in the aftermath of the Hindenburg Research report, which alleged that the group had engaged in "a brazen stock manipulation and accounting fraud scheme". The conglomerate was also accused of improper use of offshore tax havens, and flagged concerns about the group's high debt. Adani has denied the short seller's allegations.
Incidentally, despite being in turmoil, Adani Enterprises' follow-on public offer (FPO) sailed through successfully on Tuesday due to the support from non-institutional investors. Not surprisingly, the FPO saw dismal participation across categories of retail investors and employees.
Also read: Hindenburg report brings Gautam Adani's family into spotlight
Adani loses Asia's richest crown

Meanwhile, Reliance Industries chairman Mukesh Ambani on Wednesday overtook Adani to become the richest Indian in the world with a net worth of $84.3 billion, according to Forbes Real-time billionaire list for 2023.
With this Adani has also lost his title as Asia's richest person. Wednesday's stock losses saw Adani slip to 15th on the Forbes rich list with an estimated net worth of $76.8 billion. Before the critical report by US short-seller Hindenburg, Adani had ranked third in the world. At the top of the list is French luxury fashion giant LMVH's Bernard Arnault and family.