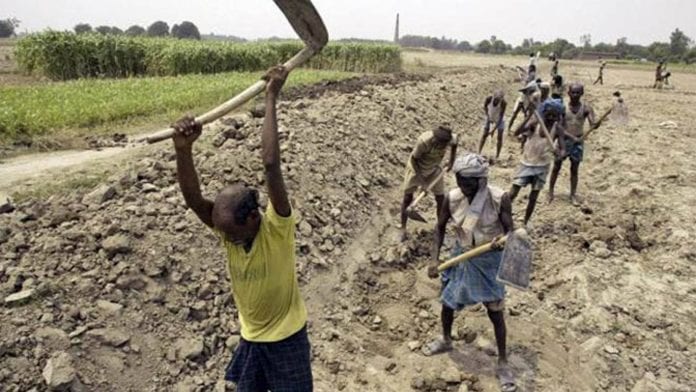 The Mahatma Gandhi National Rural Employment Guarantee Scheme (MGNREGA) has been allocated Rs 73,000 crore for the fiscal year 2021, an increase of more than Rs 63,000 crore against Rs 9,500 crore in 2020.
The government announced an extra allocation of Rs 40,000 crore for MGNREGA under the initial stimulus package of Rs 20 lakh crore announced in May 2020, to address the distress caused in rural areas due to the reverse migration of workers to their home states following the lockdown.
Total expenditure under MGNREGA scheme during Modi-led government from 2014 to 2020 has jumped to Rs 2.95 lakh crore. Between 2008 and 2014, during the UPA-led government, that figure was Rs 1.91 lakh.
The number of people who benefitted from MGNREGA increased from over 7 crore in 2011 to more than 10 crore in 2020.
As of January 2021, total expenditure under the scheme stands at Rs 85 crore, indicating 91 per cent of fund utilisation with 306 person-days of work.
However, delay in the release of funds to beneficiaries continues to be a challenge.
MGNREGA aims to guarantee the 'right to work'. The act was passed in September 2005 under the UPA government of Dr Manmohan Singh.