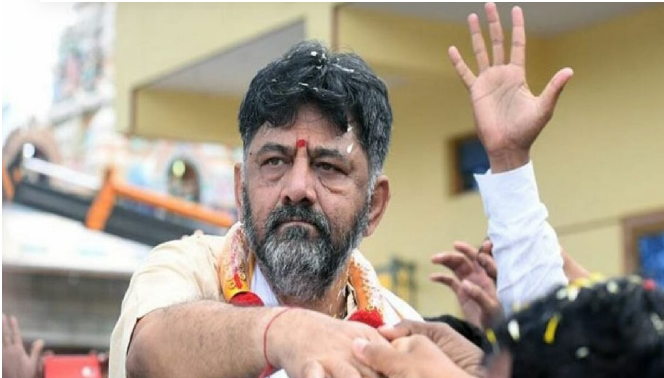 The Supreme Court on Wednesday (May 17) adjourned to July 14 the hearing on the CBI's petition challenging the interim stay on the probe into a ₹74 crore disproportionate assets case against Karnataka Congress chief DK Shivakumar.
On February 10, a single-judge bench of the Karnataka High Court had granted interim relief to Sivakumar, the chief of Karnataka Pradesh Congress Committee till February 24 in the case from 2020. The court had extended the stay till April 13 and later till May 23.
Watch | DK Shivakumar: Every wall in Karnataka govt offices knows about corruption
The CBI had challenged the Karnataka High Court's stay on the case.
On Wednesday, a bench of Justices B R Gavai and Sanjay Karol deferred the matter after senior advocate Abhishek Singhvi, appearing for Shivakumar, said the matter is coming up before the high court on May 23.
The Income Tax Department had in 2017 conducted a raid against Shivakumar, on the basis of which, the Enforcement Directorate (ED) started its probe against him.
Following the ED investigation, the CBI later sought sanction from the state government to file an FIR against him.
Also read: Karnataka: DK Shivakumar seen showering currency notes during a roadshow
The sanction came on September 25, 2019, and on October 3, 2020, Shivakumar was booked by the CBI under the Prevention of Corruption Act.
Shivakumar had approached the Karnataka High Court challenging the sanction and proceedings against him, alleging that the CBI was applying mental pressure on him ahead of the upcoming assembly elections by repeatedly issuing notices to him, even though the case dates back to 2020.
Also read: Congress leader DK Shivakumar gets ED summons, daughter served CBI notice
(With inputs from agencies)