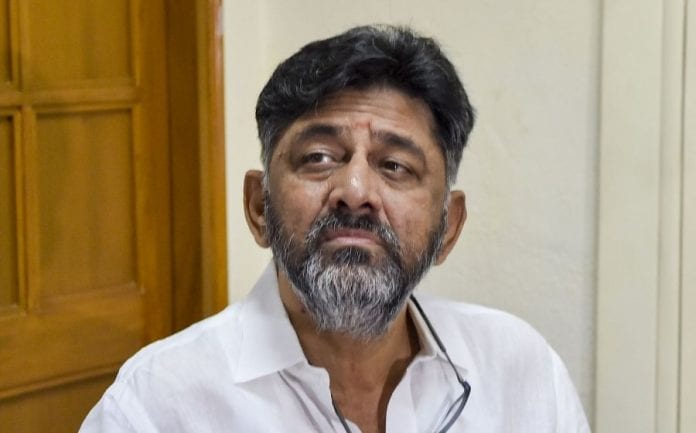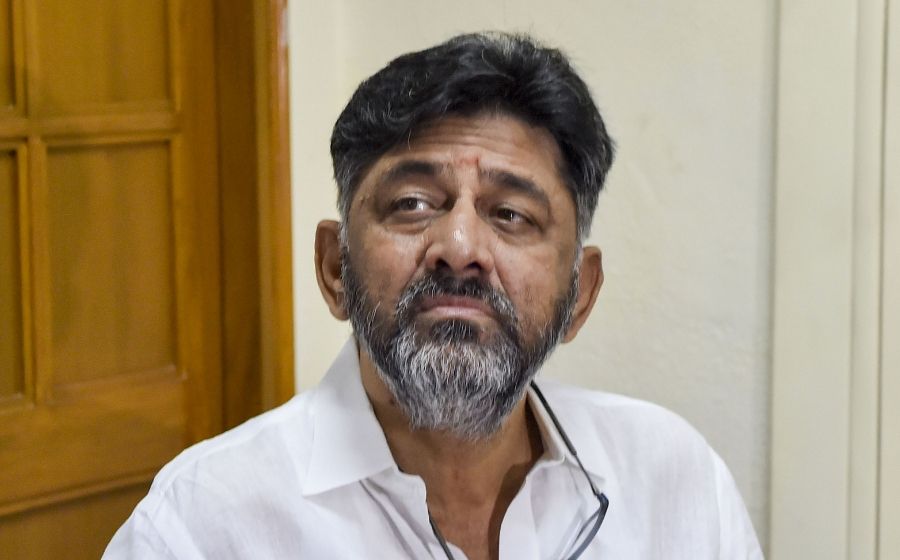 Karnataka Congress president DK Shivakumar has been asked by the ED to appear before it on February 22, while his daughter has been served a CBI notice, the senior politician said on Wednesday (February 8).
The former minister, who is currently undertaking 'Praja Dhwani Yatre', as part of the party's preparations for the upcoming Assembly polls due by May, alleged that the Enforcement Directorate and Central Bureau of Investigation are "directed" only at Opposition leaders and not at those from the ruling party.
"Everyday notices are coming, yesterday it has come to my daughter, it has come to our college, regarding fees paid, exam passed. CBI has issued the notice. What should I say? If they are questioning me about college fees payment, imagine what all they are asking. I leave it to (god)," said Shivakumar. The Congress leader appeared frustrated with the developments, throwing up his hands in apparent despair.
Also read: National Herald PMLA case: Karnataka Congress chief D K Shivakumar appears before ED again
He told reporters at Shivamogga that he had answered to ED and come back regarding what he had given to National Herald. Now again, they were asking me to appear before ED on February 22. "What to do? Should I go ahead with Praja Dwani Yatre or appear before the ED, I'm thinking," he added.
"It (ED and CBI inquiries) is only against Opposition parties and not the ruling party, irrespective of the thousands of crores they may have amassed, no ED questions them," he added. Shivakumar had earlier in November 2022 appeared before the ED in Delhi for questioning in the National Herald money laundering case.
DK Shivakumar and the ED
The Kanakapura MLA first got into the ED crosshairs when he was arrested by the agency on September 3, 2019, following multiple rounds of questioning in a case that emerged from an Income Tax department action against him.
The Delhi High Court had granted him bail in October of that year.
In May last year, the agency filed a chargesheet against him and some others linked to him in this case. He was questioned by the ED in September, in another money laundering case linked to the alleged possession of disproportionate assets.
The 2019 case was registered, after taking cognisance of a chargesheet (prosecution complaint) filed by the Income Tax Department against them the previous year before a special court in Bengaluru, on charges of alleged tax evasion and hawala transactions worth crores.
Also read: Delhi court summons Congress leader D K Shivakumar in money laundering case
The I-T department has accused Shivkumar and his alleged associates of transporting huge amounts of unaccounted cash on a regular basis through hawala channels with the help of three other accused.
CBI officials had earlier conducted searches in educational institutions run by Shivakumar in connection with a case of disproportionate assets which is under investigation. Shivakumar is the chairman of the National Education Foundation (NEF) and his daughter D K S Aisshwarya is trustee secretary, while other family members are trustees.