Two separate pronouncements in the Budget speech of Nirmala Sitharaman showed that the government may be serious about re-starting the disinvestment process of Air India. One was the specific mention of Air India while the FM spoke about overall disinvestment goals and the other was the possibility of further relaxation of Foreign Direct Investment (FDI) limits in three sectors, including civil aviation.
Does this mean the government is open to examining a relaxation in the 49% cap on foreign airlines investing in Indian carriers? As of today, foreign airlines are barred from taking up a majority stake in an Indian airline; pretty much all the civil aviation sectors outside of this caveat are open to 100% foreign investment.
Responses by former MoS Civil Aviation, Jayant Sinha, clarify the position. Sinha has said that FDI up to 100% through automatic route is allowed in greenfield airports, brownfield airport projects, non-scheduled air transport services, helicopter services/seaplane services requiring DGCA approval, ground handling services subject to sectoral regulations and security clearance, Maintenance and Repair (MRO) organizations, flying training institutes, and technical training institutions. In scheduled air transport service/ domestic scheduled passenger airline, 100% FDI through automatic route is allowed for NRIs and for others 49% FDI through automatic route and beyond 49% through government route.
Advertisement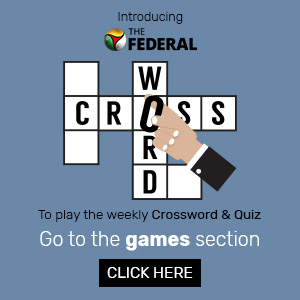 Also read: Air India loses ₹21 crore each day, but manages to stay afloat
The only cap was for foreign airlines, which "would continue to be allowed to invest in capital of Indian companies operating scheduled and non-scheduled air transport services up to the limit of 49% of their paid up capital and subject to the laid down conditions in the existing policy."
An analyst tracking the civil aviation sector said the government may be looking to relax the FDI cap for foreign airlines interested in Indian carriers since that would make Air India more attractive. The first attempt by the NDA government to offload 76% stake in Air India and Air India Express (international low cost subsidiary) and 50% in AISATS (ground handling arm) had bombed last year. Potential investors had cited several clauses such as government insistence on retaining 24% stake being equal to continued government interference in the airline's operations, unsustainable debt on the airline's books, etc. and stayed away from placing even a preliminary bid. The 49% cap on foreign airlines and the restrictive 'Substantial Ownership and Effective Control' provisions may have also kept some foreign airlines away from Air India.
This cap not only denies majority control to a foreign airline, it also makes it mandatory for an interested foreign airline to tie up with an Indian partner for control.
"Strategic disinvestment of select CPSEs would continue to remain a priority of this government. In view of current macro-economic parameters, government would not only reinitiate the process of strategic disinvestment of Air India, but would offer more CPSEs for strategic participation by the private sector," FM Sitharaman said in her speech.
Also read: Lenders, flawed policies, low-cost airlines behind failed Jet Airways
For 2019-20, the government has set itself an enhanced target of ₹105,000 crore of disinvestment receipts against Rs 90,000 crore in the interim budget just five months back. Already, against the target of Rs 80,000 crore last fiscal, the government raised Rs 85,000 crore. So a higher disinvestment target is not surprising.
On the FM's assertion that FDI limits in civil aviation will be re-examined, Akash Gupt, Partner and Leader Regulatory, PwC India, said that current policy on civil aviation restricts foreign airlines to 49% equity ownership.
"The headroom becomes much smaller if a company has other forms of foreign investments (FDI or FPI), since the limit is a counted on a cumulative basis. A relaxation on both or either of these conditions will provide the much needed boost to the debt laden sector. The changes would also require necessary changes in civil aviation policy and licensing conditions, especially with respect to effective control."
Why the government needs to exit the business of flying is pretty clear if one were to examine the performance of Air India. The airline has never made a net profit since the two erstwhile airlines (Air India and Indian Airlines) merged to form the current entity in 2007.
After AI continued to post losses, the UPA government had approved a turnaround plan (TAP) and Financial Restructuring Plan (FRP) in 2012 under which all government guaranteed loans and interest were paid by the government by way of equity infusion into Air India. Also, high cost working capital loans were converted into long term debt carrying lesser rates of interest. The TAP/FRP envisaged budgetary support of Rs 30,231 crore up to FY 2020-21 and also equity support for the payment of principal/interest of the Non-convertible Debentures (NCD). Nearly Rs 30,000 crore has already been pumped into Air India with little to show for it. The airline's losses and debt have anyway been increasing.
So if the government does bite the bullet on raising the cap on foreign airline investment, perhaps Air India can be off its back.