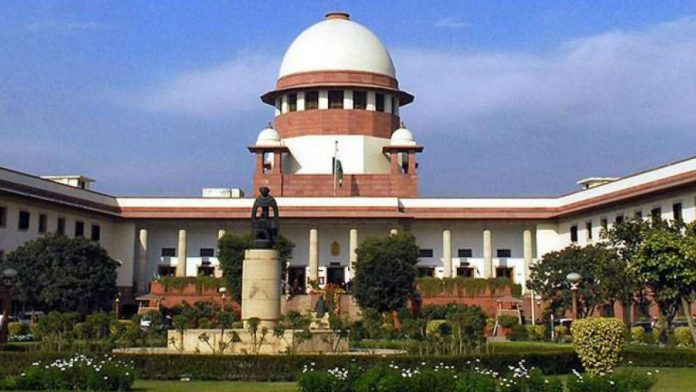 The Supreme Court on March 15 refused to entertain a plea for inquiry and police protection by a woman alleging that Arunachal Pradesh chief minister Pema Khandu raped her in 2008, Bar and Bench reported. A bench of Chief Justice of India Ranjan Gogoi, justice Deepak Gupta and justice Sanjeev Khanna said the court cannot interfere in an incident which took place 11 years ago.
Even though the court allowed the petitioner to approach the competent high court with her grievances, granting her the liberty to seek police protection, it questioned her bonafides, considering the incident occurred more than 10 years ago and an official complaint was filed not until 2015. However, the woman had approached the apex court after the police and chief judicial magistrate refused to register a criminal complaint against Khandu.
According to the petitioner, the incident occurred when she was 15 years old, in 2008, and was working in a public call office (PCO) in Arunachal Pradesh. According to her petition, a man approached her and lured her into a meeting with the promise of a government job. There, four men, including Khandu, who allegedly introduced himself as an army man, made her consume a spiked soft drink, and then raped her.
Advertisement
The complainant said that she was unaware of the real identities of the accused until she realised one of them was Khandu, when she saw his photograph in the newspaper in 2012. He was the tourism minister of Arunachal Pradesh at the time.
Questions over delay
The latest observation of the court puts the focus back on one question – does delay or reluctance to report a sexual assault immediately mean the victim is lying? The same question had come up multiple times at the height of the #MeToo movement in India and elsewhere last year.
As the campaign took India by storm with women naming men who sexually harassed them, the accused not only denied the allegations but instead questioned the veracity of the charges on the ground of delay. Journalist-turned-politician MJ Akbar, who was on the list of public figures named in India's #MeToo uprising, too had questioned the timing of the allegations against him by several senior women journalists.
Senior journalist Priya Ramani, who had accused Akbar of sexual misconduct during his time as a media personality, was sued by Akbar for defamation. Experts say delayed reporting of sexual assault is no reason to discredit the accuser. Prosecutors worldwide broadly agree that victims of sexual assault often do not make reports because they are embarrassed, fear they will not be believed, and do not want to relive their trauma by recounting it to a jury.
The Indian judiciary's view, however, has not always been the same. Last year, upholding the conviction of four men for a gang-rape, the Bombay high court had said, "Reluctance to report a sexual assault to police immediately does not mean the victim is lying, as Indian women would rarely make such false allegations."