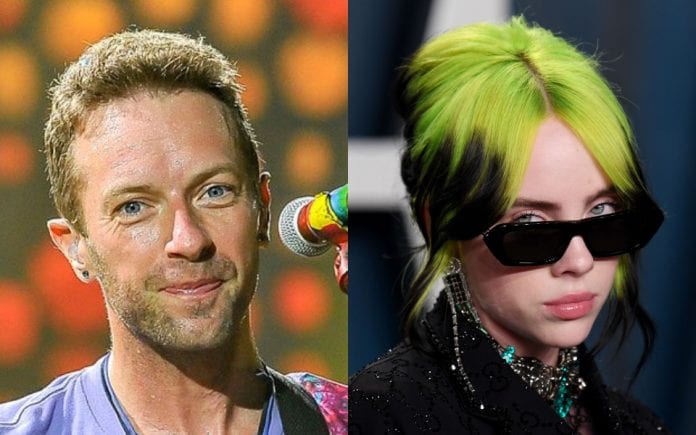 On November 21 last year, British rock band Coldplay announced on BBC News that they will pause touring until they can figure out how to make their tours "not only sustainable but also actively beneficial."
Frontman Chris Martin said during an interview, "Our dream is to have a show with no single-use plastic, and to have it be largely solar-powered." Even for the release of their eighth album Everyday Life, they ditched the typical method of having a stadium with roaring fans and instead performed on a rooftop in Jordan to no audience. The band live-streamed the show on YouTube for fans across the world.
Closer to home, Goa-based indie singer-songwriter Ditty (Aditi Veena) shares her thoughts on this. "It's the absolute need of the hour, not just for musicians but also for humanity," she says.
Related news | Germany to give India one billion euros over 5 yrs for green urban mobility projects
Ditty is an urban ecologist by day and musician by night, and her songs are nature-driven as well (with sounds of waves crashing, the rustling of leaves, and chirping of birds). "I have a small ecological research and design practice. The work I do there with plants and designs seeps into my music. I am also a regular at protests and wherever else I can lend my voice," says the 30-year-old artist.
According to a study by Julie's Bicycle, a London-based charity that works with artists to navigate climate change and environmental sustainability, live performances generate 4,05,000 tonnes of greenhouse gas emissions every year. The venues account for 34% of this, while the audience's travel makes for 33%.
To this end, Ditty explains how she is doing her bit: "I live a 'slow' life. For years, I have been taking buses and trains to travel long distances. We weigh opportunities against their environmental impact. I don't buy new clothes for my performances; I wear borrowed saris and flowers and leaves for jewellery. We use rechargeable batteries for equipment. The idea is to not just do it myself but also get my team and band to do it, and hopefully inspire others too."
Bristol-based Massive Attack has also decided to reduce its carbon footprint. The band donated four years' touring data to the Tyndall Centre for Climate Change Research (University of Manchester), which is compiling a blueprint on how performers can tour with lower impact on climate change. They will look into aspects including the energy used during performances and in moving artists, crew, and sets between different venues. The audiences' impact will also be studied. As per their website, they are analyzing areas where switches can be made to renewable energy sources and exploring how touring could be different.
Teen sensation Billie Eilish, who was deemed the most important pop star of her generation, is also working towards making her 2020 world tour "as green as possible," according to The Independent. The 18-year-old Billboard top charter is to begin her Where Do We Go tour this March. She has teamed up with a non-profit organisation Reverb, which specialises in environment-friendly alternatives for doing things. Eilish said that during the tour, plastic straws will not be allowed, fans will have to carry their own water bottles, and recycle bins will be put up at all venues. Additionally, she is also setting up eco-villages at concert venues to spread awareness and educate on climate change.
Related news | Meet the Parliamentarian who cycles to work, urges colleagues to go green
When asked what our artists could similarly do to contribute, Ditty's mantra is: "Do what you can with what you've got, when you have it, wherever you are." She then invokes permaculture's founder Bill Mollison, saying, "The answers to the world's most complex problems are embarrassingly simple… Everyone should plant trees! It sequesters the most amount of carbon."
Permaculture is essentially a worldview that promotes living in harmony with nature in a self-sustaining way. The artist herself has been working on a project with Sensible. Earth, Goa, planting a forest; most of which are edible.
With more such research on artists' impact on climate change piling up and fans across the globe becoming increasingly aware, it seems that the music industry is finally taking cognizance of the issue. According to the Green Touring Guide, bands can consider the following things to ensure low emissions while touring: Keep the traveling crew small; pack efficiently; share backlines (amplifiers for instruments) with supporting acts who are also performing; use local support (who require to travel short distances and no accommodation) instead of bringing support team along.
Notably, there are also some unique challenges that come with going green; two of which are significantly high additional costs and the risk of suspicions of "greenwashing"—the practice of making an unsubstantiated or misleading claim about the environmental authenticity/benefits of something—affecting the artist's image. But despite such issues, and others than run deeper, such moves from mainstream acts are imperative if the extravagant side of things in live performances are to change.
(The author is a Pune-based freelance journalist)