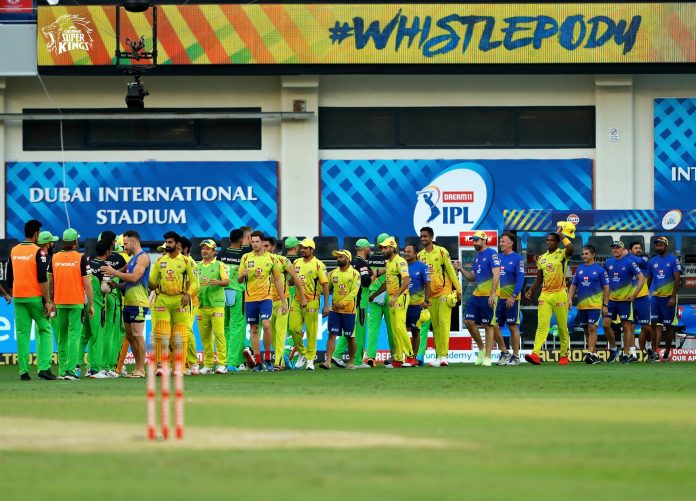 The usual suspects were missing in action on Sunday evening, but there were shades of the old Chennai Super Kings for the first time in Season 13 of the Indian Premier League. Those deeply invested in the fortunes of the franchise – the owners, the team management and the passionate fan-following – must have been disappointed that the famous CSK spirit wasn't on view till the 12th match of a doomed campaign. They will, however, be also delighted that it re-emerged at least in the 12th match, providing a blueprint for the future.
The Greek king Midas is the last-word example of how one's greatest strength can also become his greatest weakness. Legend has it that Dionsyus, the god of grape-harvesting and festivity, among other things, was so grateful for Midas returning his missing foster father Silenus back to him that he granted him a reward of his choice. Midas asked that everything he touched turn to gold; Midas is said to have died of starvation because even the food he laid his hands on turned gold.
CSK's greatest strength, carefully nurtured and harnessed by iconic skipper Mahendra Singh Dhoni, has been an unshakeable faith in select players. In the past, that has paid handsome dividend, evidenced by three titles and a place in the knockouts/play-off stages for each one of their preceding 10 campaigns. This time, despite clear signs that desperate times called for a fresh outlook, Dhoni stuck unwaveringly to his guns, to the continued detriment of a team that has looked a pale, sometimes pitiable, shadow of its once imperious self.
Related News: Super Over may stop being super if it happens at regular frequency
It didn't help that, despite ageing former superstars like Kedar Jadhav and Piyush Chawla showing little form and even lesser intent, they continued to find favour even as the skipper bemoaned the 'lack of spark' among the young reserves who hardly got a go. The hollowness of that comment was shown up by Ruturaj Gaikwad on Sunday, against Royal Challengers Bangalore. Gaikwad is unlikely to admit openly that he was hurt by Dhoni's remarks; prudently, he chose to do the talking with his bat, his stylish unbeaten 65 not just winning him the Player of the Match award, but also steering his team to an eight-wicket victory that lifted them at least temporarily off the foot of the table.
In a campaign where victories have been as rare as hen's teeth, Sunday was a shining beacon against a formidable side. The infusion of youth for perhaps the first time since 2008 – CSK were populated by such relative unknowns on the IPL stage as Gaikwad, N Jagadeesan and Monu Kumar – seemed to invigorate even Dhoni, meandering for the last five weeks as captain and batsman but finally rediscovering his mojo even though this season is done and dusted from his perspective.
Dhoni's marked unwillingness to fix something that was horribly broke was particularly hard to digest. The magnitude of the task ahead of CSK had mushroomed exponentially once IPL 2020 was postponed from its regular March-May window owing to the Covid-influenced pandemic. The longer training restrictions were in place and the more the tournament was delayed, the more CSK's 'Dad's Army' would struggle to measure up to speed. Perhaps, there might have been a different tale to tell had Season 13 stuck to its routine schedule and original venues. But once it was pushed back to a mid-September start, and away from the smaller grounds in India, CSK needed to complement the wisdom of the past with the exuberance of the future.
Related News: Dhoni and CSK – Is the magic fading out fast?
In rigidly refusing to choose this mandatory blend, Dhoni and coach Stephen Fleming let themselves down badly. Who's to say that, even then, they might not have floundered. But at least then, they would have given themselves a fighting chance.
A bulk of the squad is on the wrong side of 35, which meant not only would they take longer to return to acceptable fitness, they would also find it more difficult to fall back on muscle memory in a bid to recreate the glory of past. Additionally, the bigger grounds in Dubai and Abu Dhabi would place greater strain on their already stretched, overworked, complaining bodies, so CSK were at a significant disadvantage before a ball was bowled. They had the chance to address that at least in the middle, if not right at the beginning. For reasons best known to them, they chose not to.
Without going into the merits and demerits of each selectorial call, it was beyond comprehension why Imran Tahir, the South African leg-spinner, was repeatedly overlooked till about a week back. Admittedly, Tahir is 41, which goes against every theory advocated in the previous few paragraphs, but he won the Purple Cap last year for taking the most wickets in the competition.
He was also coming off significant match-play, having turned out for Guyana Amazon Warriors in the Caribbean Premier League until September 8. Apart from his guile, he also brings an energy conspicuously absent in CSK's early matches, but that seems to have magically resurfaced with the Lahore-born leggie's induction. Unquestionably, Dhoni and Fleming are most qualified to take these calls, but that doesn't mean they are infallible. Or that their decision-making is always flawless.
Other franchises have had worse results for more sustained spells. Royal Challengers Bangalore, for instance, have finished bottom of the pile twice in the last three seasons and have only been in three of 12 finals despite having the services of Virat Kohli and AB de Villiers together for a decade, and of other batting giants at various other stages. Even during their worst runs, they didn't attract the same scrutiny as CSK, which is a backhanded compliment to the Chennai franchise. Maybe they are victims of their own lofty standards. But if they aspire to return to their pre-eminent standing, they will have to shed deadwood, reinvent their thinking and replenish their squad. Post haste. After all, you can't bring a pocket-knife to a gun-fight, can you?