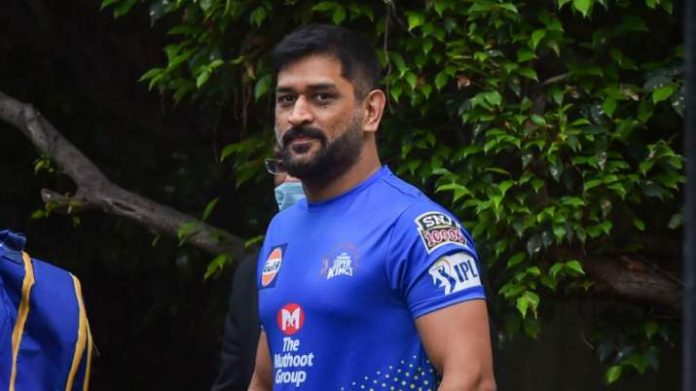 No team in the Indian Premier League has historically been more dependent on its leader for inspiration than Chennai Super Kings. In his triple avatar as a calculating and explosive batsman, Mahendra Singh Dhoni has been the engine room driving the Chennai franchise's charge for 10 years.
The wheels, it would appear, are coming off the well-oiled machine in the 11th year of its existence. Unsurprisingly, given the correlation between Dhoni's form and the team's success, their captain has been off the boil.
Almost midway through their league campaign in Season 13, CSK have registered just two wins in six tilts. The first came in the tournament opener against Mumbai Indians, a typical CSK win eked out through spunk and spirit rather than flair and flamboyance, with Ambati Rayudu in the lead act. The second was a spectacular ten-wicket drubbing of Kings XI Punjab, fashioned by an unfinished opening partnership of 181 between seasoned overseas pros Shane Watson and Faf du Plessis.
Related news: Dhoni: The rockstar who turned into a sage
Between those two wins, the three-time champions slumped to three successive losses for the first time since 2014. And any suggestion they had emphatically turned the corner after their victory against KL Rahul's team was comprehensively squashed on Wednesday night when they plummeted to defeat from a position of great strength against Kolkata Knight Riders.
Is the Chennai Super Kings magic a thing of the past? Has the roar majestic of the lion been silenced, permanently? If the answer to either question is a slightly hesitant 'yes', it is only because of the Dhoni phenomenon, even though the cracks are widening by the minute and the glue that once held the fabric of the team together now seems in short supply.
Dhoni has had an underwhelming tournament with the bat. Robust blows and frenzied running between the wickets, such compelling elements in his mount of a run-chase, have been conspicuously absent, which is perhaps inevitable considering he is nine months shy of his 40th birthday. It will be naïve to expect Dhoni to tee off like he did even two seasons back when, on their return from a two-year suspension, Chennai Super Kings scripted a fairytale path to the title.
But is particularly glaring is a lack of intent from the man who has believed in taking every chase as deep as possible, and then staring down the bowler in the last over where he took everything else out of the equation and made it a one-on-one contest.
If his nonchalant nip-and-tuck routing with the required rate hovering beyond 15-an-over mark against Rajasthan Royals on the small Sharjah ground last month was bewildering, so was the hesitancy and half-heartedness with which he squared off against spin threats of Sunil Narine and Varun Chakravarthy on Wednesday.
Related news: Dhoni mulling over his successor in CSK, says Bravo; who could it be?
Astonishingly, Dhoni hasn't struck a single boundary off Narine in IPL cricket in more than 50 deliveries despite their careers running parallel for the better part of a decade. It's one startling revelation that messes with your mind.
For obvious reasons, Dhoni is no longer the consummate finisher of yore. Truth be told, he hasn't been for a while, and though there will be the occasional defiant flash of brilliance, he, more than anyone else, has to come to terms with the reality that miracles of the past are unlikely to be recreated with any consistency. Perhaps he, and CSK, will be better off if he adopts a more proactive batting approach by coming in with more than a dozen overs remaining, playing himself in, providing the solidity and allowing the stroke-makers around him to express themselves in the secure knowledge that the captain's stabilizing hand on the wheel will steady the ship should they run into turbulent weather.
The problem, however, lies in the resources available in the middle order. Suresh Raina's pre-tournament withdrawal has been a massive influence on CSK's stuttering campaign, which has been further hampered by the failed experiment with Murali Vijay at the top of the order and the continued faith in Kedar Jadhav, possibly the biggest disappointment from the franchise's perspective.
Jadhav's supporters might point to his impressive average and strike-rate batting at No. 6 in 50-over internationals, but pray what value does that hold under pressure in a more condensed, less forgiving format? His inexplicable approach against KKR, when he first patted the first three balls away defensively with 39 required off 21 and then when he refused a single off the first ball of the final over with 26 needed and the hard-hitting Ravindra Jadeja at the other end, must surely attract greater sanction than a token slap on the wrist.
Related news: Batting at No.7 is not leading from front: Gambhir lashes out at Dhoni
CSK's USP over the years has been the power of the collective. In a dramatic reversal, they are now reliant on individual brilliance to carry them over the line. The team that salvaged lost causes with regularity has now gone in the exact opposite direction. The unflappability of Captain Cool and long-serving coach Stephen Fleming has made way for increasing irascibility and tetchiness, a direct fallout of the immense pressure after their worst start to an IPL season.
Chennai Super Kings are the only team to have made the semifinals/playoffs in each of their ten campaigns to date. That record is now under serious threat. Elementary mistakes in the field, coupled with addled batting mindsets, have contributed to an air of unease and a growing sense of doom.
Against this backdrop, it is imperative for their mercurial leader to dig deep and somehow rediscover his mojo. Far-fetched as that might seem on recent evidence, this is Mahendra Singh Dhoni we are talking about. Does he have one deep-throated, resounding roar left in him?
Related news: Inside story of how Dhoni joined paramilitary regiment