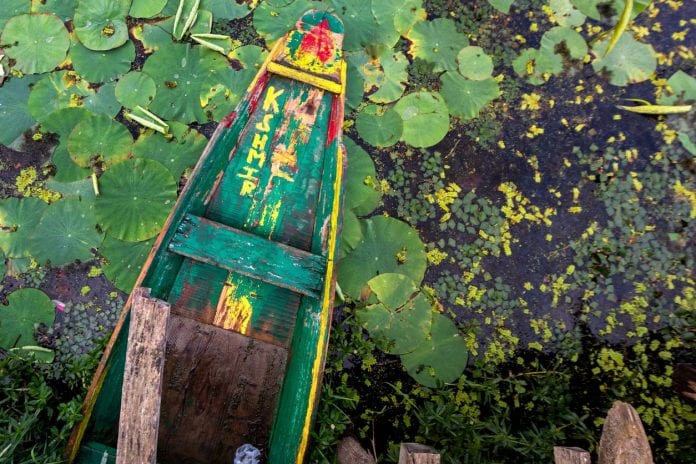 A Kerala-based Malayalam poet recited his poem on Kashmir to me. The poem spoke about the blood-dripping saffron leaves of Kashmir. It was poignant. I was touched.
In the times of sweeping portrayals, polarisation and growing divisive right-wing nationalism, there is an uncontrollable urge to paint everything in black and white without appreciating the shades of grey. However, the world around us is not entirely black and white. We often find solidarity from the unexpected quarters or from where we have the least expectations. At least this is what I have experienced as a fairly travelled author and journalist.
During the last fortnight, I visited the southern parts of India to attend two fascinating literary events, one at Hyderabad and another at Thiruvananthapuram. In both the states of Telangana and Kerala, I felt safe as a Kashmiri.
Breathing space for a Kashmiri
In Telangana, I could talk. In Kerala, I could breathe. At both places I felt like a human being who has a right to view, right to agree, and right to disagree without being censored or silenced. It was a rarity for a Kashmiri to not fear about the consequences for espousing a viewpoint or political aspiration.
What took me by surprise was the affection and empathy showcased by the people in southern parts. Irrespective of their religious identities and ideological leanings, the people there were willing to listen and understand Kashmir's story.
Also read: 6 months on, leaders in jails, communication a hogwash in Kashmir
Most of them said they do not believe the corporate-owned media and that whatever they see on primetime TV does not necessarily reflect the ground reality in Kashmir. They said they know that a large section of television media has deliberately chosen to become the "eyes and ears" of the ruling dispensation in exchange of government advertisements and other petty benefits, or, in simple words, are scared to ask question of the powerful establishment. They knew that Goebbelsian propaganda was at play.
Questions galore
People of all ages at the literary events were interested in Kashmir. Many said "sorry". And they reiterated that they do not approve of what has been happening in Kashmir since 1989, especially since August 5, 2019, when the Centre abrogated Article 370 and divided the state into two Union territories, without the consent of either the Valley's important political formations or the Legislative Assembly.
Sagarika Ghose, an author and former television anchor, told me in Kerala that "Gowhar, we are all sorry for what is happening in Kashmir. Remember, we do not approve of what is being done there in our name."
"We are ashamed as Indians for the treatment meted out to Kashmiris by a particular political party which has a civilizational and ideological view on the Muslim-majority Kashmir," said Gayatri, a resident of Kerala.
Sreekuttan, another resident, wanted a list of books by independent authors and historians on Kashmir to understand its past and present.
Shedding a tear, offering help
While I have encountered a poisonous hostility and bigotry in mainland India, especially in Uttar Pradesh, Madhya Pradesh, Bihar and Gujarat, places like Kerala, Kolkata, Hyderabad and Mumbai offer some hope when it comes to Kashmir.
In Hyderabad I participated in the 10th edition of the Hyderabad Literary Festival and had a chance to meet many authors, writers, artists, poets and satirists from across the globe.
At the carnival of creativity there I found many receptive towards the story of Kashmir. They asked questions to know about the ground reality.
In Hyderabad, I witnessed many shed a tear for Kashmir. In Kerala many wanted to know how they could be helpful in whatever small way. In Mumbai, the student community wanted to know the truth without prejudging. This is what matters. Humanity. The rest follows.
Also read: 'HumWapasAayenge': Kashmiri Pandits tweet pledge to return home
Like many Kashmiris, I found most people in Kerala and Hyderabad politically very conscious. I have had similar rewarding experiences in Kolkata in the past. Someday I would love to write a book titled A Tale of Three Ks: Kashmir, Kerala and Kolkata.
The experience at the third edition of Mathrubhumi International Festival of Letters in Thiruvananthapuram, Kerala, was equally gratifying. This year's theme was Shrinking Spaces; Transcending Letters. Over 350 writers from various parts of the globe and India participated in the five-day long literary festival. It was a platform to engage with different viewpoints where everyone was willing to listen, to learn, and to understand. Nobody raised communal slogans such as 'desh ke gaddaron ko, goli maro salon ko' which is, unfortunately, in vogue in various parts of New Delhi in the election season.
Optimism is what Kashmir needs now

My intent behind writing this piece is not to paint a rosy picture of the extremely sensitive situation. The limited aim is to send a message to fellow Kashmiris that there are spaces in India where one can talk. Not all Indians are indifferent to Kashmir's pain and suffering and their political, human and economic rights. In fact, there are people who understand historicity and context of the Kashmir story and are not proud of the records that are set in Kashmir. They acknowledge that Kashmir has witnessed unending seasons of betrayals. Many promises have been broken. They do care about the rights of the people of Kashmir and concede that Kashmir has a strong case.
I wonder whether there is a scope to build on small islands of hope and perhaps widen the scope of solidarity at civil society levels. Yes, I am equally aware that many leading Kashmiri civil society voices — including top lawyers, traders and rights defenders — are incarcerated for espousing a view. Political leaders of competing and differing ideologies are under detention. Politics is in suspended animation. Freedom is caged. Liberty stands frozen. Indeed, the current clampdown in Kashmir is unprecedented in our recent memory. The suspension of civil liberties has perhaps constructed more rigid walls than building bridges.
That said, pessimism will yield no results. It is equally important to make distinction between the state and its people, the ruling dispensation and intellectuals, the establishment and artists, the corrupt media and the alternate spaces that takes risks to tell the story.
Also read: In Kashmir, BJP's outreach programme perceived as 'propaganda in panic'
Therefore, hope should never be surrendered or abandoned. The lack of hope is no option. Even after the Holocaust during Nazi Germany classical tributes were paid to hope. To survive is to exist. To exist is to resist. Let's hope that freedom of expression is allowed in Kashmir. Let's hope there is freedom of expression and freedom after expression as well.
Let's not forget that subjugation comes with an expiry date.