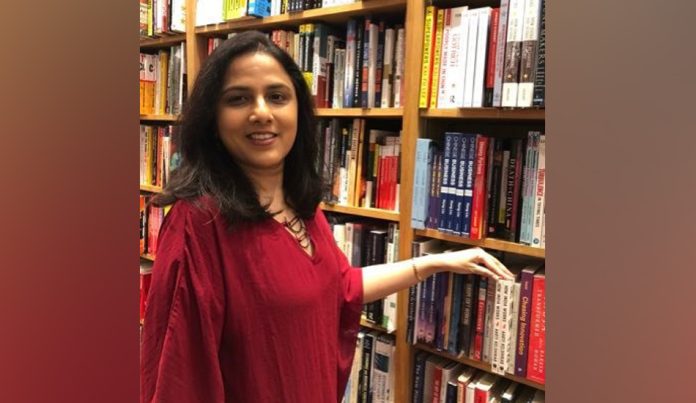 From China to India, Singapore to the Philippines and Japan to Thailand, How Women Work: Fitting in and Standing Out in Asia (HarperCollins India), a new book observes working women through a pan-Asian lens. The book was released on February 25.
With observations from women leaders as well as their male counterparts, the book, written by author Aarti Kelshikar, aims to enrich and deepen understanding of women leadership in one of the most dynamic regions of the world. "I wrote this book to provide a perspective of women's success and leadership in Asia, through an Asian lens, which I felt was an important area that needed to be studied and showcased.
Also read: Strong women are often written out of history: Chitra Banerjee Divakaruni
How are women leaders perceived across Asia?
". . . The book will resonate with you on various levels, make you smile, have Aha moments, remind you to celebrate successes and keep learning. Above all, it will inspire you to lead and succeed authentically," said Kelshikar, who is also the author of How India Works: Making Sense of a Complex Corporate Culture (2018), a guide to the cultural nuances and complexities of working in India, based on extensive interviews with corporate leaders — Indians as well as expatriates and repatriates — who offer insider and outsider perspectives on the psyche of the Indian in the workplace.
Are the rules that define women leaders in Asia different from those in the West? How are women leaders perceived across Asia? What are the cultural barriers and biases that they grapple with? are some of the questions addressed in the book. Besides, it also lays down the skills and strategies that work and the pitfalls to avoid for the modern working leader as she navigates the intricate ties between leadership and culture in the Asian hemisphere.
Also read: 'Age of Vice' review: A compulsive thriller spun around chasms of class
According to publishing house HarperCollins, the book is a celebration of how women are rewriting the rules of success in the workplace. "What makes it extremely enriching is that Aarti Kelshikar takes a reader on a pan-Asia journey where women cutting across cultural and geographical boundaries are taking challenges head-on and rising in their careers. For every aspiring woman leader, this is a must-read book," said Sachin Sharma, executive editor at HarperCollins.
(With inputs from Agencies)