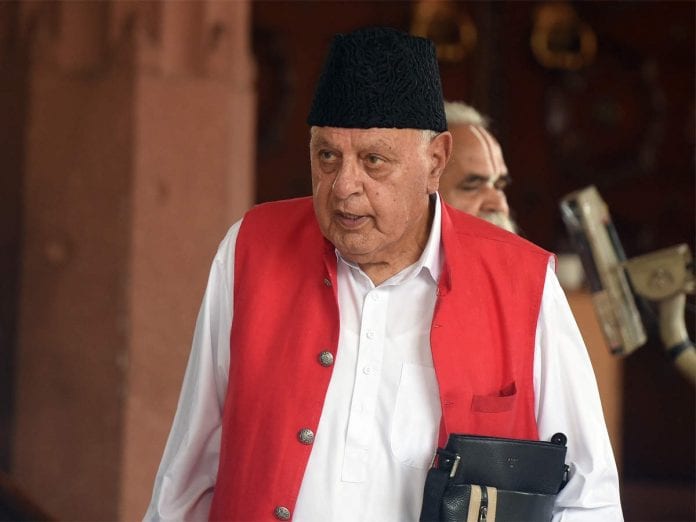 Dismissing a petition against MP and former Jammu and Kashmir Chief Minister Farooq Abdullah, the Supreme Court on Wednesday said that views different from the government's opinion doesn't amount to sedition.
A bench of Justices Sanjay Kishan Kaul and Hemant Gupta was hearing petitions filed by Rajat Sharma and Neh Srivastava against Abdullah's remarks against the Centre's abrogation of Article 370. Calling Abdullah anti-national, the petitioners had said that his continuance as an MP would encourage anti-national activities in the country.
Related news: Farooq Abdullah never said Article 370 will return with China's help: NC
Advertisement
"Expression of views which are dissent and different from government opinion cannot be termed as seditious," the top court said turning down the petition.
The Supreme Court fined the petitioners ₹50,000, while stating that they have failed to prove their allegations that Abdullah had taken the help of China and Pakistan on the matter of the abrogation of Article 370.
Amid a lockdown in Jammu and Kashmir, on August 5, the Centre scrapped Article 370 that accorded special status to the state, and split it into two union territories of Jammu and Kashmir and Ladakh. Hundreds of political leaders including Abdullah, his son Omar as well as PDP chief and former chief minister Mehbooba Mufti were detained by the government in the wake of the event.
Related news: DDC polls opened democratic processes in J&K: Omar Abdullah
After their release in 2020, the leaders from mainstream political parties formed a collective named People's Alliance for the Gupkar Declaration to decry the Union government's measure and demanding a restoration of the special status as well as Article 35A. Eighty-three-year-old Abdullah is the president of the alliance.