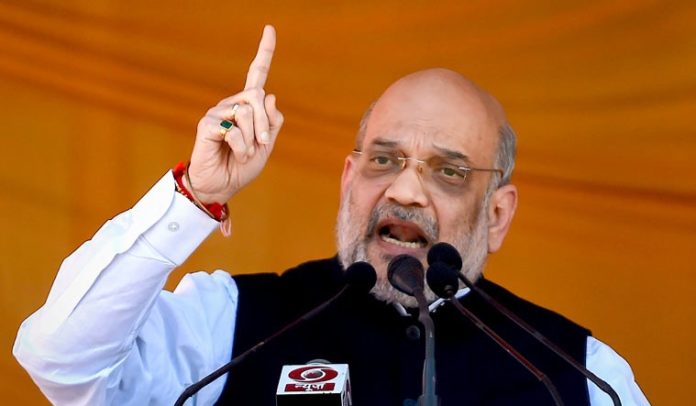 Naga peace talks are underway, Home Minister Amit Shah said on Tuesday (February 21), and hoped that the initiative taken by Prime Minister Narendra Modi to bring lasting peace to the state would bear fruit.
Addressing an election rally at Tuensang, Shah said there were some issues related to development and rights of eastern Nagaland but these will be tackled after the February 27 assembly elections.
Asserting that insurgency was on the wane in the northeast, he claimed that there has been a 70 per cent dip in violent incidents in the region since the BJP took power.
He added that there has been a 60 per cent fall in deaths of security forces while civilian deaths have plunged by 83 per cent in the northeast.
Special Powers
Noting that the Armed Force (Special Powers) Act, 1958 had been lifted from large parts of Nagaland by the BJP government, he expressed hope that it will be removed from across the state in the next three to four years.
Elections to the 60-member assembly will be held on February 27. The votes will be counted on March 2.
(With Agency inputs)