Facebook on Thursday blocked publishers and users from sharing or viewing Australian and foreign news content on its platform in Australia. The pushback comes in response to Australia's proposed New Media Bargaining Law, which would make the company pay for the news content on its platform.
Facebook essentially blocked even health and emergency services and the government-to-people communication. The ban sparked an immediate backlash and several users called for a boycott of Facebook.
Over the years, Google and Facebook have taken away a lion's share of advertising from traditional media. News publishers got only a portion of the ad revenues generated from their content. And any change in algorithms, which was controlled by Facebook, affected the ad revenues, visibility, and reach for the publishers.
Advertisement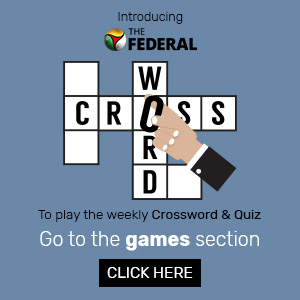 Also read: Facebook's news ban in Australia: The issues at stake
News publishers argued Google and Facebook make money from news and analyses provided by them, and that the platform would be less appealing to readers if their feeds do not appear.
On April 20, 2020, the Australian government asked the country's Competition and Consumer Commission to develop a mandatory code of conduct to address bargaining power imbalances between Australian news media businesses and digital platforms, specifically Google and Facebook.
A bill was introduced to this effect and it was passed in the lower house of parliament on Wednesday. Facebook's move to block news content on the platforms comes in response to this.
The legislation, if cleared in both houses, will have serious ramifications for tech giants. The UK, EU, and Canada are closely monitoring the development and they had already flagged the discriminatory practices of the tech giants in different economies.
Condemning the behaviour of the tech company, Australian Prime Minister Scott Morrison called it arrogant, adding they would not be intimidated by Facebook's response.
"These actions will only confirm the concerns that an increasing number of countries are expressing about the behaviour of BigTech companies who think they are bigger than governments and that the rules should not apply to them," Morrison said in a Facebook post.
He further added that his government would not be intimidated by big tech companies seeking to pressure the parliament as it votes on the News Media Bargaining Code.
"Just as we weren't intimidated when Amazon threatened to leave the country and when Australia drew other nations together to combat the publishing of terrorist content on social media platforms," he added.
But arguing against the law, Facebook said the proposed law misunderstood the relationship between Facebook and publishers who use it to share news content.
"It has left us facing a stark choice: attempt to comply with a law that ignores the realities of this relationship, or stop allowing news content on our services in Australia. With a heavy heart, we are choosing the latter," William Easton, managing director, Facebook Australia & New Zealand, said in a blogpost.
According to the company, Facebook generated approximately 5.1 billion free referrals to Australian publishers worth an estimated AU $407 million. "For Facebook, the business gain from news is minimal. News makes up less than 4% of the content people see in their News Feed," it said. And yet the company is shackled by the government's move.
Though equally unhappy with the law, Google has somewhat come to terms with the proposed law. The Company inked an AUD 30 million a year deal with Seven West Media
Interestingly, though equally unhappy with the code, Google has inked an AUD $30 million a year deal each with Nine Entertainment Co and Seven West Media to show their content on the search engine's platforms. Besides, it also inked deals with Rupert Murdoch's News Corp, which owns The Australian, The Daily Telegraph, and The Herald Sun for an undisclosed amount.