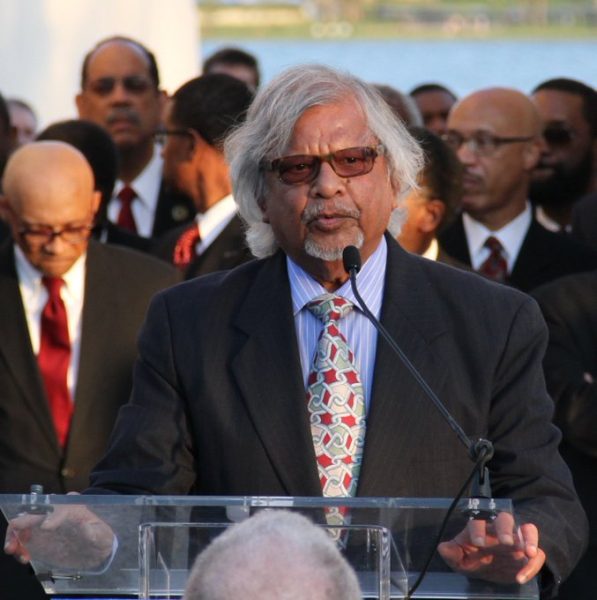 Arun Manilal Gandhi, a grandson of Mahatma Gandhi and a secularist to the core, passed away on Tuesday at Kolhapur in Maharashtra after a brief illness. The South Africa-born Indian-American author Arun Gandhi, 89, had celebrated Maharashtra Day on May 1 and kept writing till that night before he died, early on Tuesday.
His son Tushar Gandhi shared the news on Twitter, saying: "Bereaved. Lost my father this morning"
Bereaved. Lost my father this morning🙏🏽

— Tushar बेदखल (@TusharG) May 2, 2023
The death occurred at Arani Sanstha, which he was visiting. He had reached Kolhapur on February 28 on a routine visit during which he fell ill, was taken to a hospital, got well and returned to the ashram.
Anuradha Bhosale, who runs Arani Sanstha, said of his last moments: "He kept writing through till night. In the morning, he passed away on bed."
Manilal Gandhi will be cremated at Kolhapur.
South Africa origin
Born in Durban on April 14, 1934, Arun Gandhi spent almost two years with Mahatma Gandhi – whose second son was his father – at Sevagram in 1946-48. He returned to South Africa shortly before Mahatma Gandhi was assassinated on January 30, 1948 in New Delhi.
Although a Hindu, Arun Gandhi worked closely with Christian priests and was strongly influenced by Buddhist, Hindu, Muslim and Christian concepts.
He was an activist too. At one stage, he declared that the plight of Palestinians under Israeli occupation was worse than the condition of blacks in South Africa during white rule.
In 2017, he published a book, "The Gift of Anger: And Other Lessons from my Grandfather Mahatma Gandhi."
(With agency inputs)